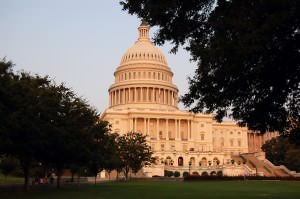 It is no secret that the Republican Party needs to mobilize a Hispanic voting base. Translation into Spanish is an important way for the party to reach out to the Hispanic population. And Translating to Spanish is not a new strategy for the party.
In 2013, Florida Sen. Marco Rubio delivered the Republican Party's reaction to Obama's State of the Union. He gave the same speech in both English and Spanish. Last year, Rep. Ileana Ros-Lehtinen delivered a translation in Spanish of the response. The original response was delivered by Rep. Cathy McMorris Rodgers. But unlike previous years' Spanish-language responses, this one has raised eyebrows.
Why Is This Translation in Spanish Provoking Controversy?
Ernst isn't just a rising star in the Republican Party. She is also a staunch advocate of keeping other languages out of the government. Ernst advocates making English the official language of the United States. She has long battled against the official translation of government materials, including translation in Spanish. She once even sued the Iowa secretary of state for printing translations in Spanish of voting materials.
The speech's translation in Spanish was delivered by Carlos Curbelo. Curbelo is a freshman GOP representative from Miami. An initial press release put out by the GOP said that the two versions of the speech would be identical. "Representative Curbelo will be delivering the Spanish-Language translated address," the press release read.
"Senator Ernst (R-IA) and Congressman Curbelo (R-FL) will deliver the same Republican message," Wadi Gaitan said of the two responses. Gaitan is the press secretary for the House Republican Conference. He added that both would articulate "a vision of common-sense solutions and greater opportunity for everyone in this country." Each, however, would be free to add "their unique stories and experiences to shape that narrative."
Was the Translation to Spanish Different from the Original?
"Curbelo will replace references to growing up on a small town Iowa farm with anecdotes from his own life," Mother Jones reported. "But, according to Curbelo's office, when it comes to policy and politics, he will speak Ernst's words. Just in a language, she doesn't want to be used by the government." But despite speculation that only a translation into Spanish would be delivered, it seems changes were made. Some of these changes were considerable.
First and foremost, Ernst said nothing about immigration. Curbelo did. "We must also work, through the proper channels, to create permanent solutions to our immigration system," he said. He cited securing the borders, modernizing legal immigration, and strengthening the economy as key goals.
The issue of executive overreach also came up in both speeches. However, it was addressed differently in the translation to Spanish. Republicans argue that Obama's executive orders on immigration violate his powers. Ernst said: "We'll work to correct executive overreach." But Curbelo didn't outright acknowledge that executive overreach had occurred. Instead, he said, "We won't stand around with arms crossed if the president legislates by decree."
Cuba Regime
Curbelo also mentioned Cuba in his speech, whereas Ernst failed to mention it. "It's also fundamental that the United States supports its allies and hold its enemies accountable," Curbelo said. "We're worried about the undeserved concessions the president's administration has made to the regimes of Iran and Cuba. Both countries are ruled by cruel dictators who for decades have tried to harm our country and our allies." Mentioning Cuba was likely an attempt to level with older Cuban-Americans. They are still unsupportive of the Castro regime and upset by Obama's normalization of relations with the country.
There were also subtle differences in the framing of the issues surrounding healthcare and education. For example, Ernst vowed to "repeal and replace ObamaCare," while Curbelo simply promised to "replace it." For a complete breakdown of all of the differences between the English and Spanish versions, we recommend this Vox article.
Conclusion
The bottom line? Nothing dramatic was changed between the English-language and Spanish-language versions. But there are important differences. It is a major sign that Republicans are thinking hard about effectively communicating with Latinos.
See also: Political Parties in Portugal and Twitter moves execs overseas to expand international presence.