Legal Translation Services

What you need to know to successfully order and get a professional legal translation.
We Translate Important legal documents
Business is increasingly global and global operation comes with a challenge. Documents such as contracts, agreements and others may be used cross-borders. When that is the case, which language should be adopted? How to assure that these documents are legally valid in both the origin and destination countries? Accuracy and respect to applicable standards can mean the difference between success and failuree.
Each country's legal authorities - whether courts, registry offices, ministries, or executive agencies - operate under their own laws, rules, and procedures. Running afoul of them can lead to serious setbacks for a business trying to establish itself, create a partnership, or resolve a problem. And this "right or wrong" standard is one of the main concerns when it comes to legal translation services.
The Federal Rule of Evidence No. 604 says, for instance, that if a witness requires an interpreter, the interpreter must be qualified and take an oath to do a true translation. A party who does not follow this rule could face sanctions from the court. Similar rules existe on state level. Our team is capable of following requirements specific to your case based on advice from your counsel.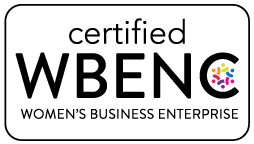 Cross-border activities requiring Legal Translation Services
These are some of the common international ventures that require legal documents translated:
Starting a business
Creating partnerships between companies
Contracts of sale and purchase of products and services
Relocating employees across borders
Initiating or responding to lawsuits filed in foreign courts
Translating evidence collected for cases
International business deals
Applying for licenses in other countries
Legal Document Translation Examples
A U.S. law firm defending an aircraft manufacturer against wrongful death claims: related to an aircraft crashing outside the U.S. Both US and non US citizens hired a U.S. law firm to represent their claims. Depending on the crash site, there could be different languages used in witness statements, accident investigations, medical documents, etc. Many of these documents  would need English translations meeting the court standards.

A contract for business in a foreign country need to be translated into that country's language. A party to the contract who does not speak the language would need a translation to understand its content. Additionally, a foreign country may require a contract to be written in a certain language to be enforceable.
A startup company setting up a subsidiary in Mexico would need to translate its by-laws into Spanish so local attorneys could submit the translated version to the registration authorities. Other documents such as contracts between the US HQ and local parties, as well as personal documents for the US management team relocating to Mexico, may require translation services.
Risks of Using Cheap Legal Translations
Your venture's long-term success overseas is founded on legal documents that must be translated accurately and in compliance with the norms of the country where the documents will be used. Even minor translation mistakes can lead to ambiguity and call the credibility of your company into question. Misspellings, wrong word choices, clumsy or unintelligible text passages may result in practical and undesirable problems for your company.
In a civil dispute where the facts take center stage, a translator's terminology can place facts in a softer or harsher light from a judge's perspective with significant impact on the case. Skilled legal translators use knowledge and experience to assess the best translations for the context.  Expert-level translation skills take years, if not decades, to develop. That is why quality translations will never be possible at a lowest bid level.
Potential consequences of using cheap and low quality translations:
Opposing party challenges your translated document and the judge orders you to get a better translation.
Court or agency penalties and fines.
Increased costs for attorneys and other professionals due to rework.
Delays in processes resulting in possible lost opportunities.
Loss of confidence in your professionalism by partners, courts, and agencies.
Interpretation of contract wording in your disfavor when you provided the faulty translation.
Our Credentials and Quality Control Procedures
Our experience, standards, and credentials highlight how serious we handle your legal translation needs:
Accreditation by the American Translation Association.
Translators certified by relevant associations and universities.
Native speakers of the target language with extensive linguistic training and experience.
Attention to terminology of the source and target languages.
Concept adaptations for translations involving both Civil Law and Common Law systems.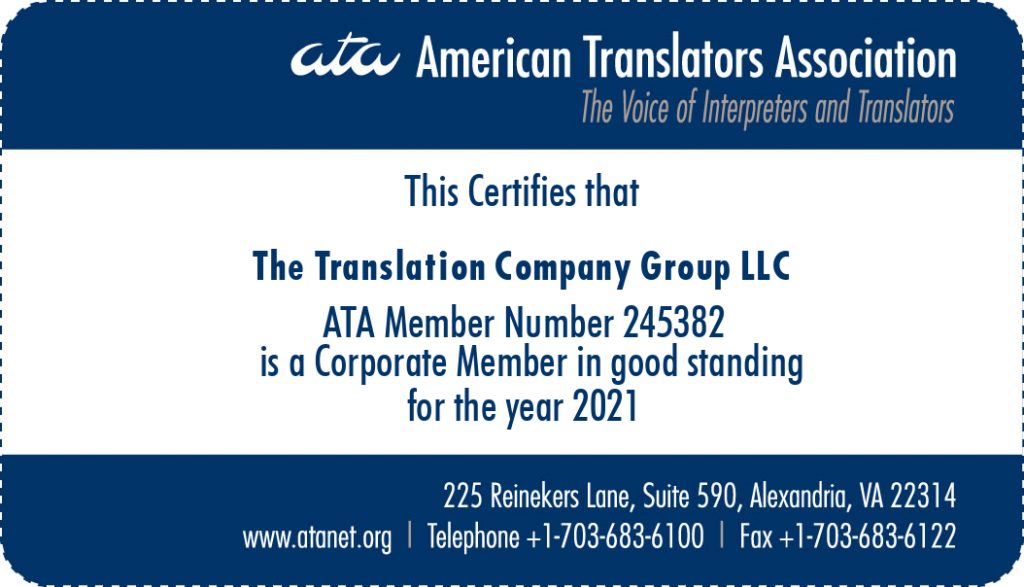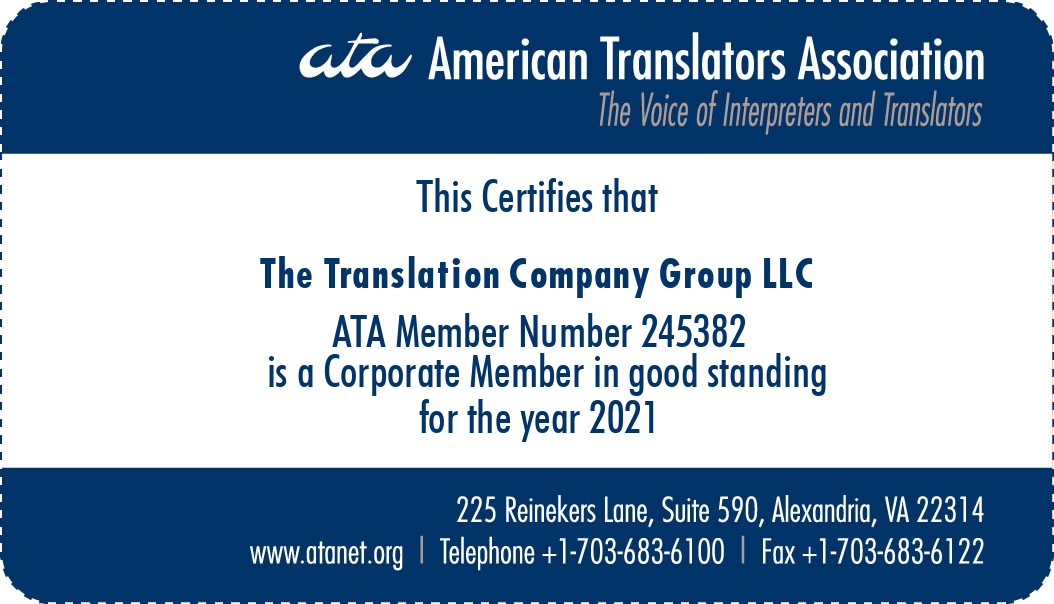 Our project managers supervise your project it from start to finish. Additionally, our team applies quality control steps such as:
Translated documents are reviewed and approved by a second person. 
Certified translations include a statement of accuracy and faithfulness to the original document.
Quality control by the translator and TTC as per ISO 9001 and  ISO 17100 standards
TTC guarantees acceptance of its translations in US courts and government departments
Some of the Law specialties that We Cover
We have access to legal experts in many specialty areas of law, such as:
Banking Law
Case Law
Civil Law
Commercial Law

Contract Law
Copyrights Law
Criminal Law
Family Law

Intellectual Property
Litigation
Protocols & patents
Sales & Acquisition
For a Wide Variety of Legal Documents
Hundreds of legal documents translated by our document every month, such as:
Real estate files
Incorporation / LLCs
Licenses & Permits
Insurance Policies
Contracts

Certificates & Affidavits
Judicial Orders
Sales Contracts
Foreign Applications

Business Forms
Trademarks & Copyrights
Agreements
Legal reports
Additional Services for Legal Translations
Ideally, your attorney or in-house counsel will tell you the exact legal requirements for your translation. As a complimentary service, our staff can provide some recommendations on additional services such as:
Certified Translations.  For documents likely to be used in court, TTC can provide a certification that a translation is faithful to the original and prepared by professional translators under a professional translation company's supervision.  If subpoenaed, our company may appear in court to provide a sworn attestation of the certification (costs covered by the Client).
Notarization. a notarization of our Certified Translations adds another element of trust. Notarization is also required for an apostille, which is in turn required for translated documents to be accepted by courts in some countries.  
County Clerk. County clerks verify the signatures of notary publics who signed and confirmed the authenticity of TTC's statements. The country clerk will sign along with the notary public's signature and attach their seal to the document.
Apostille. Apostille is a protocol needed for a document to be considered nationalized in the target country.  In the US, the State Department issues apostilles for translated documents that have been certified and notarized. Learn more about apostilles here.
TTC can also handle specific requirements unique to your legal translation project.
Types of Clients Served
In all, our client base represents the entire gamut of entities involved in legal proceedings:  law firms, government agencies, courts of law, and corporations from all over the world.
Free Quote
sales@thetranslationcompany.com
1.800.725.6498
Receive a quote today!

Certified Translation Services with a
100% Satisfaction Guarantee!
Join hundreds of satisfied clients who continue using our legal translation services, including Law Firms, Government Departments, Courts, and Corporations in the US, Canada, and Europe.
Whether you need a legal Spanish translation or any of our 200+ languages translated, we guarantee the acceptance of our translated documents in any US court. Services provided for all main languages: English, Spanish, Chinese, etc. Check our more than 200 languages available.