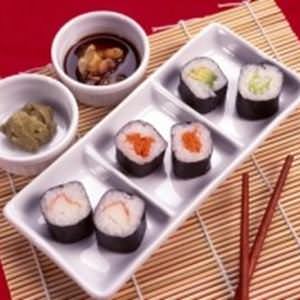 When companies look to expand business operations overseas, it is important for all necessary document translation to be thorough and accurate. With more organizations seeking a strong web presence, investing in qualified technical translators  is also a wise decision.
Companies across all industries, and originating from many countries, can all benefit from such decisions. That way, customers understand what is being offered, and if a new location must be opened, future employees will know what is required of them at the business.
Yen Ongoing Fall
Over the last six months, the yen has seen an 18 percent decline, which, when paired with the rising global popularity of sushi, is proving to be good news for Suzumo Machinery Co. The Japan-based business is the country's leading producer of automatic sushi-making machines.
Suzumo president Ikuya Oneda said in an interview with Bloomberg that, with a weaker yen, it will be even easier to conduct business overseas. Specifically, he said Suzumo expects to triple overseas sales from the last fiscal year to as many as 3,000 units and is boosting manufacturing capacity to meet demand in foreign markets.
"Sushi is becoming popular, not just because of being a healthy choice but also for being inexpensive," Oneda told the news source. "Our machines are helping reduce labor costs (for clients)."
The Sushi Business
The sushi business has been increasingly successful over the years, and Suzumo opened an office in California in 2006, which employs around 260 people, according to Bloomberg. Additionally, the Japan External Trade Organization said that, from 2005 to 2010, the number of Japanese restaurants in the United States surged by more than 50 percent to 14,129.
Whether a company is looking to expand in the sushi market specifically, a document translation company can help keep the organization ahead of the competition. The Translation Company is a provider of English to Japanese translation services.