Certified Translation Services

Need a notarized translation? Worried about USCIS acceptance? How to check a translator's certification? How can you be certain that your documents are not only translated accurately and efficiently but also that they're going to hold up in a foreign court should an unforeseen problem arise? We got you covered!
You need a certified translation service that can make sure your documents are legally valid—preferably one that can handle every other aspect of your project's needs as well.
How To Get Started
Free Quote
sales@thetranslationcompany.com
800.725.6498
#1  Contact us to get a free quote or questions answered, or
#2  Upload your files for an instant translation quote, or
#3  Schedule a free Zoom meeting with our team now.
Accredited Translations for All Legal Purposes
We are accredited to certify all our translations for identifications, personal documents, contracts, and documents in general, giving you the peace of mind that your translated documents will be accepted by the government, courts, immigration, university, or employer.
Our translators can translate and certify an array of materials:
legal documents
medical records
financial records
contracts & affidavits
patent applications
marriage & family
The Translation Company's project managers, serving as the liaison between you and our translators, employ strict quality control measures to ensure that you are happy with your project's progress.
When you choose The Translation Company as your certified professional service, you know every translation you receive has been subject to our strict security and privacy policy. One goal in mind is the protection of your confidential and sensitive information.
Our translators will maintain any content that you identify as confidential in secrecy. Except when expressly authorized in writing, we shall not divulge or publish your materials themselves or allow others to do so.
The Translation Company also offers non-disclosure agreements at no extra charge. Couple this with our 100% satisfaction guarantee, and you can see why The Translation Company is the certified professional service for those in the know.
How To Get Started
Free Quote
sales@thetranslationcompany.com
800.725.6498
#1  Contact us to get a free quote or questions answered, or
#2  Upload your files for an instant translation quote, or
#3  Schedule a free Zoom meeting with our team now.
How Certification in Translations Work

Who Can Certify Translations?
Translators who have received certification through specific exams can legally provide certified translations. The American Translators Association, for example, offers certification for translators who want to translate for the public and private sectors. Another example is the screening done by the Department of Social and Health Services documents and materials. The translators who pass their examination are considered "DSHS Certified Translators."
In some countries, only sworn translators are allowed to perform certified translation services. These screenings and certified processes regulate certified translation services so that companies cannot just go around claiming certification.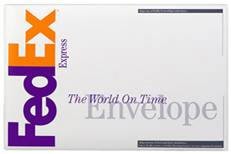 Translation time: Average of 2-3 days
Delivery time: 1 – 2 days by FedEx Express
Acceptance Rate: 100% Guaranteed!
When Is Certification of a Translated Document Needed?
Most frequently, translations need to be certified for legal reasons. Examples of legal documents that call for certified translations are:
Evidentiary Files
Transcripts of Trials
Legal Summons & Complaints
Immigration and Citizenship Applications
Free Quote
sales@thetranslationcompany.com
800.725.6498
Get a Quote Now!
Why Notarize a Certified Translated Document?
Understanding certified translations are not easy. When a translation is finished, it is checked multiple times for maximum accuracy. This process is tedious compared to standard translation processes. After the documents are checked, the translation is given to a notary public. The translation is presented with the original document and a statement from the translator saying that the translation is accurate and complete. A notary public affixes their seal to the translation after this occurs. Though this part of the process does not guarantee the translation's accuracy, it verifies the translation as having higher validation.
Notarized Translation
After translations go through this process, they are rendered as notarized, higher for authenticity for a translation than being certified. Notarized translations become legal records. After this, these legal documents can be submitted to courts and government agencies.
County Clerk
Some government departments will require translated documents to be notarized and recognized by the County Clerk. The County Clerk is in charge of recognizing a notary public's signature.
Apostille
State Departments render apostilles. State Departments issue apostilles so you can use your translated documents abroad. It would be best to tell your translation provider where the apostilled documents will be used so they prepare the documents accordingly.
How To Get Started
Free Quote
sales@thetranslationcompany.com
800.725.6498
#1  Contact us to get a free quote or questions answered, or
#2  Upload your files for an instant translation quote, or
#3  Schedule a free Zoom meeting with our team now.
More on the Certification Process of Translations

Certified Translation F.A.Q.
What is Certified translation required for?
Even if your documents are legally valid in your country, they are not recognized in the US. Hence, you cannot use them for purposes such as employment, education, immigration, applications, law cases, etc.
What is Certified translation?
A Certified translation is a document translated and signed by a certified translator. A professional certified translator will also bear the translation company's corporate seal, a certification statement stamp, and a unique ID hologram on each translated page. Our professionally prepared translation will meet and exceed most requirements from organizations such as immigration departments, law firms, US courts, US government departments, marriage offices, birth registration offices, colleges and universities, green card processing centers, etc.
Are your translations provided by "human beings?"
Yes, all our translations are provided by professional translators with several years of experience in their respective fields of expertise. We do not use "machine-translation" since this yields a poor result inadequate for certified/legal purposes. In addition to professional translators, seasoned editors proofread each of your documents to assure our translation's accuracy, and friendly Project Managers will be in touch with you during the entire translation job.
What will the Client Receive?
Clients will receive a hardcopy translation, including a comprehensive certification process that meets all requirements under the law:
1. Certified Translation Statement
2. Certified Translator Signature
3. Authenticity Holographic Seal / Unique ID
4. Corporate Information
5. Corporate Golden Seal
How do I order? How do I send my documents?
You can email or fax a copy of your document to be translated to our Fax number: 516-776-9474 (you don't need to send your original document). Once we receive your email or fax, we will contact you via email with a quotation and an order form that you need to fill out. We start translating your document as soon as you fax your completed order form to us. Most documents are translated within two business days.
How do I pay?
You can click here to download our order form or mail a check/money order to us at:
4645 Wyndham Ln. Ste 280, Frisco, TX 75033. For check and money order payments, we wait until the same is completely cleared by the bank before commencing the translation. This may take up to five business days.
How soon will I get my certified translation?
Normally, the translation and certification process takes two days from the time the order form is received. There is an extra time of two business days for delivery by FedEx 2nd day (highly recommended) or five to ten business days by regular US Mail. Overnight jobs are available at a premium fee.
Should original documents to be translated sent to your office?
Not at all. Any clear and legible copies will suffice. However, we reserve the right to request original documents for verification. You will be requested to sign a public statement assuring that the copy you submit to us is a faithful copy of your original document.
How many copies of the certified translation will I get?
We send a single copy. Extra copies can be ordered if required at an extra charge. Electronic copies in PDF format are also available.
How do I know if my documents will be kept confidential?
At The Translation Company, our proofreaders, editors, and project managers follow a strict protocol to keep our clients' confidential information secure. We are dedicated to preventing leaks and theft and have tested measures to preserve the secrecy of the documents entrusted to us. For larger translation jobs, we are willing to offer you a non-disclosure agreement (NDA) at no extra charge. (Additional fees may apply for small jobs.)
Certification Translations Around the World
Although a translation may be certified in the United States, it might not be considered valid or authentic in jurisdictions worldwide. Despite this, translators who also specialize in law can offer higher degrees of validity for translations.
These translations are legalized and tailored for courts and governments worldwide. Legal and business translations may also require higher certification forms to incorporate foreign businesses, the enforcement of US judgments overseas, and other international affairs.
Free Quote
sales@thetranslationcompany.com
800.725.6498
Get a Quote Now!