Chinese Translation Services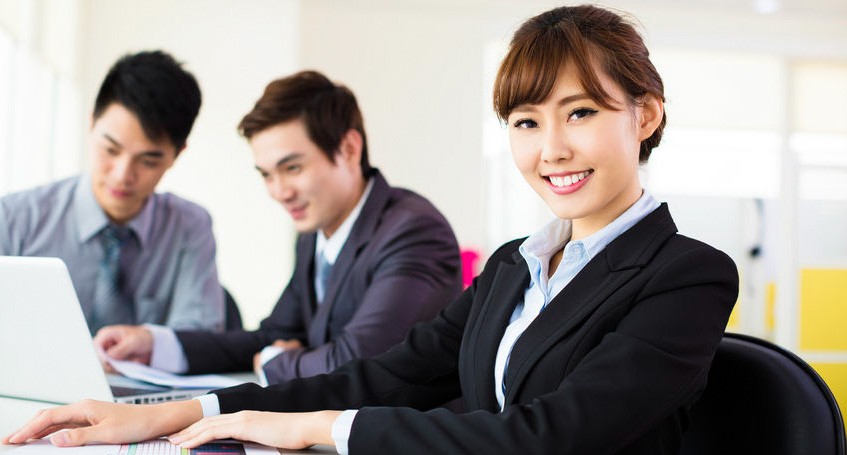 If you need a quality Chinese translation service to enter the Chinese markets, you came to the right place. The Translation Company offers quality translations at a competitive price. We have separate teams for simplified Chinese (Mandarin) and traditional Chinese (Cantonese). Clients using our Chinese translation services include corporations, manufacturers, law offices, financial entities, traders, manufacturers, and medical companies. Our translations are provided by certified Chinese translators and proofreaders:
Why Use Our Translation Services?
Our Chinese translators are professional native Chinese and American translators with expert knowledge in fields such as technology, business, engineering, finance, and law.
5-Start Quality
Certified Translators
Dedicated Project Managers

Rush Turnarounds
Following ISO 9001 Standards
Hundreds of Satisfied Clients

Native Chinese Translators
Certified Translators
Field Expert Translators
Our company is a Certified Women's Owned Business: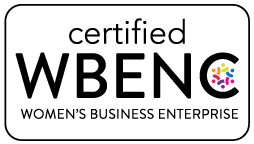 Free Quote
sales@thetranslationcompany.com
800.725.6498
Get a Quote Now!
Our Chinese Translations for Business
The Translation Company offers a broad range of Chinese translation services provided by our professional teams in New York and Xiamen. Need to order your translations from a Chinese company? Or are you an entity based in the US and required by law to hire an American translation company? We are legally established in both countries.
From a large project to a short document, we have the resources and staff necessary to complete your translation project. Our Chinese translation services have been helping clients worldwide for over a decade. We can translate different types of documents from Chinese to English and English to Chinese:
Application Guides
Business Guides
Configuration Guides

Design Documentation
Getting Started Guides
Policies & Procedures

Programming Guides
Requirement Documents
User Guides
Certified Translations
The Translation Company employs only certified Chinese translators. For each of our jobs, a translator who has expertise in your field of knowledge is assigned to translate your documents. Documents often translated by our company include user manuals, business documents, legal texts, court decisions, official communicates, financial spreadsheets, and marketing presentations.
Learn more about our English to Chinese Translations and Chinese to English Translations services.
Tailored to Specific China Regions
The Translation Company is a professional Chinese translation company offering simplified and traditional Chinese document translations tailored to your audience. A professional Mandarin translation requires a Mandarin translator (English to Mandarin translator or Mandarin to English translator), whiles a Cantonese translation requires a Cantonese translator (English to Cantonese or Cantonese to English translator). Because of all the varieties, a Chinese English translator is not sufficient for all language projects. Make sure you choose a Chinese translation company able to offer the right variety and translator for your needs. District-target options are also available.
Free Quote
sales@thetranslationcompany.com
800.725.6498
Get a Quote Now!
Technical Chinese Translation
The Translation Company employs editors, managers, and Chinese translators who specialize in technical translation. We want our clients to know that most companies are not willing to accept automated, freelance, or uncertified translations. These services are not thought to be legitimate translation services. They do not accept these services due to the liability that might arise from mistakes in the translating process. Serious injuries have resulted from faulty technical translations. This is why you should only work with professionally certified Chinese translation services.
A commonly held myth: "In technical translation, technical terms pose few translation problems." This is a false conclusion because technical terms can cause many problems if not handled professionally. The American Translators Association disproved this myth after they did extensive research on technical translations. Technical translators must be attentive to make sure the entire document is as accurate as possible. Usually, our translators can make it even clearer than the original.
Pinpoint Accuracy
Accuracy is one of the main ingredients for effective translations. Technical translations require great precision. Details must be carefully watched, or else risk factors are likely to occur. Attention to detail will make all the difference with the satisfaction of your clients. Our technical translations are better than. You can trust our Chinese language service to be spot on with your translations.
Free Quote
sales@thetranslationcompany.com
1.800.725.6498
Receive a quote today!
Business Chinese Translation
Our Chinese translators have previous work experience in China to have first-hand knowledge of the language skills required for quality translations. We also have on staff a translation team that works like a checks-and-balance system. This allows them to produce as close to error-free results as possible. The way our team works is: a certified translator will first translate your business document, then an editor will proofread the translated document, and a manager will give a final inspection. The Translation Company doesn't let any errors slip through the gap.
Business Documents We Translate
We want to provide our prospective clients a sample of services we offer and work with daily. Clients from all over the world return to The Translation Company for their business translation needs. We'd love to help you in any way we can. Below you will find some of our most frequently translated business documents. They include, but are not limited to:
Advertising Documents
Accounting Records
Business Proposals
Business Intelligence
Employee Handbooks

Human Resources
Memos & Communications
Professional Articles
Presentation Materials
Marketing Plans
Free Quote
sales@thetranslationcompany.com
1.800.725.6498
Receive a quote today!
Application Examples
Companies are looking to incorporate new business strategies into their developing projects all the time. However, no matter how small a company's project is, they will need an experienced translation service. Weak translations yield weak business strategies. Some business strategies that are practical for you to receive Chinese document translation may include, but are not limited to:
PowerPoint proposal for a deal-closing meeting.
Drafts of a distribution agreement will take several rounds of reviewing by each party before being sent for approval by a legal department.
Translation of Human Resource Handbooks to be used by US Subsidiaries all over the world.
A simple business inquiry formatted as a letter to be sent to a prospective buyer or supplier and
Manuals of Procedure to be used in global offices, etc.
Formality in the Translation business Chinese
There are some important cultural points that you should take into consideration when working with Chinese clients:
Their emphasis on "keeping face" shows how important honor is to them. Losing a good reputation is frowned upon.
The Chinese strive to have harmonious relations. They believe society is stable if relations are stable. Duty, sincerity, loyalty, and respect for age all allow stability.
Business appointments are advised for one-to-two months in advance and preferably in writing. Punctuality is a virtue.
Chinese clients appoint their senior member as the speaker in negotiations. It would help if you designated the most senior-leveled member of your group to negotiate.
Chinese clients are careful about their negotiations. Allow several weeks for a decision to be reached. Come prepared. Written materials should be in English and Chinese. This will help you look more professional and may speed up the deal.
Financial Chinese Translation
Financial Fields That Are Frequently Using Our Services
Financial fields can be demanding in terms of project and document translation details. Our certified translators and senior editors have solid experience with financial fields. We have provided a sample list of financial areas that most frequently use our services. Throughout the year, they use The Translation Company to complete their financial project(s). These fields include, but are not limited to:
Accounting
Auditing
Annual Reports
Banking Services
Commercial Lending

Economics
Financial Consulting
Financial Investigation
Insurance
Stock Markets
Financial Documents That We Translate
Let our Chinese-native translators get you set up with any of your financial project needs. Our specialists can translate financial documents from English to Chinese and Chinese to English. We have a strong family of clients that continue to use The Translation Company for their project demands. Some projects that clients come to us for include, but are not limited to:
Banking Transcripts
Break-even Analysis
Budget Forecasts
Customer Surveys
Financial Accounting

Financial Risk
Investment Proposals
Investor Updates
Tax Returns
Venture Capital
Free Quote
sales@thetranslationcompany.com
1.800.725.6498
Receive a quote today!
Legal Chinese Translation
At The Translation Company, we treat legal translation seriously. A legal translation should be completely mistake-free whether the document appears before the Supreme Court or local law systems. That's why we use certified translators who have a proven track record and solid legal understanding of legal language. Our Chinese translators go through vetting evaluations to understand their legal expertise level that they can apply to your legal documents.
Aspects of Chinese Legal Translation
Human translators are required to translate any legal documents being used within the law system. Law systems usually do not approve documents to be translated by free agents or automatic translation services online.
In most cases, certified translations are mandatory. Second-rate translators usually cannot provide certification.
Clients and law systems do not take kindly to mistranslated legal documents.
Technical terms are abundant in legal translations. Only certified specialists in law-related areas should work on legal translations.
Legal translations can be jeopardizing. Lawsuits or even defacement of a company's image are potential risks for mistranslating a legal document.
Common Uses For Our Chinese Legal Translations
Incorporation Applications
Licenses & Permits
Court Judgments
Judgments & Will Translation

Properties
Contracts
Investments
Litigation
Free Quote
sales@thetranslationcompany.com
1.800.725.6498
Receive a quote today!
Experience with Legal Industry

Experience has shown us that the legal industry is specific. It requires the highest degree of attention to detail. Our veteran Chinese translators are specialized with the proper skills of the legal industry. Also, we are always on time with deadlines. Our Chinese translators are well aware that legal translations submitted after deadlines are unusable. Because of this, our translators and project managers make it a priority always to provide our translations promptly that are tailored to our clients' requests.
Legal Translations for Law Firms and Corporations
Our certified Chinese translators produce certified legal translations. Law Firms, Corporations, Financial Institutions, and Government Agencies all use our translations. Also, industries such as Commercial Law, International Law, Litigation, and Immigration look to The Translation Company to get the job done. Our legal translations are guaranteed to be 100% accepted by any US Department, Government, Court, Employers, Law Firms, Universities, etc.
Chinese Localization Services
Chinese localization includes adapting computer software, video, manuals, and interfaces in general. Chinese translations are particularly challenging because of the differences in how the characters are exhibited and the deep cultural differences.
The main aspects addressed in a Chinese localization project include:
Systems of numerals
Spelling variants: Mainland Chinese vs. HK Chinese
Graphical representations of text
Spoken (Audio)
Date/time format
Formatting of numbers
Time zones (UTC in internationalized environments)

Images and colors: cultural appropriateness
Names and titles
Phone numbers, addresses, and postal codes
Weights and measures
Paper sizes
Aesthetics
Cultural values and social context
Our development team always has a team leader who understands foreign languages and cultures from a technical perspective. Our district-targeted Chinese Chinese technical translation includes:
Chinese translation considering the local Chinese variation
User-testing with people from a specific group/profile
Software building participation, producing files tailored to your workflow
Local versioning for time, measures, cultural issues, etc.