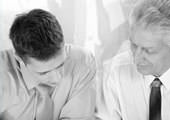 If you want to learn fast about buying translation, your best choice is reading 5 Ways to Save Big and 10 Facts Every Translation Buyer Should Know.
Don't forget to also check:
The "Translation: Getting it Right" guide
Translation: Getting it Right is the main publication from the ATA – American Translators Association developed as a tool to educate buyers of translation services. Click on the booklet cover to download a PDF version of this wonderful guide.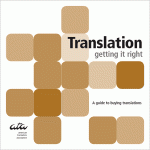 Get your questions answered here