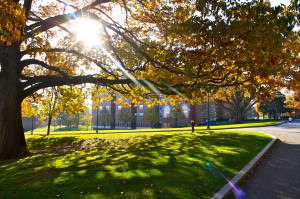 The demand for global translation services is rapidly on the rise. If you are interested in pursuing a career in translation services, you may want to consider a degree in translation. Translation programs can provide a great foundation for the skills needed to succeed in the translation services industry. First of all, they can help you to hone your language skills. They also provide a theoretical understanding of the issues often encountered by translators.
SUNY Binghamton, The Translation Research and Instruction Program
This public university in southern New York State is known for its Ph.D. in Translation Studies. The program also offers a graduate certificate in Translation Research and Instruction. There is also an undergraduate minor in Translation.
The Ph.D. program in Translation Studies is internationally renowned. It prepares students for professional translation work in the translation services industry. It also equips students for scholarly work in academia. Coursework focuses on a range of topics.
Examples include the history of translation studies, comparative literature, and translation philosophy and pedagogy.
Kent State University, The Institute for Applied Linguistics
Kent State University's Institute for Applied Linguistics has high-tech translation technology. It has pioneered some of the latest language engineering technologies. The center has worked on computer-assisted translation and terminology. It has researched multilingual document management and cross-language information exchange and retrieval.
The institute offers a two-year master's degree in Translation and a Ph.D. in Translation Studies. Both degree programs focus on the more technical aspects of translation. They focus on research skills and specialized official document translation. There is also a focus on computer-assisted terminology, translation, and software localization.
Free Quote
sales@thetranslationcompany.com
800.725.6498
Education Translation Services
Monterey Institute of International Studies
This multilingual graduate research center has a global focus. This makes it the perfect place to study translation. The institute offers four unique translation degrees. The first is the broad M.A. in Translation. There are also three specialized options.
These include the M.A. in Translation & Localization Management and the M.A. in Translation & Interpretation. The M.A. in Conference Interpretation offers a specific focus on interpreting at international conferences. All prepare students for a competitive global translation services environment.
They provide training for a range of different translation services sectors. This includes legal translation and medical translation. The programs don't just focus on written translation. They also equip students with valuable interpreting skills. Many institute graduates go on to work for major organizations, like the U.S. State Department and the United Nations. For more information, check out its website: http://www.miis.edu.
University of Texas, Dallas, The Center for Translation Studies
The Center for Translation Studies at The University of Texas at Dallas was established in 1980. The center's goal is to support both the creation of literary translations and the analysis of literary translations. It brings together writers, scholars, and publishers worldwide to study the art of translation.
The center offers both a master's degree and a Ph.D. in Humanities. This interdisciplinary degree allows students to tailor the program to their specific interests. Students with degree plans focused on Translation Studies can also undertake interdisciplinary coursework. This includes Literary Studies, the History of Ideas, and Aesthetic Studies courses.