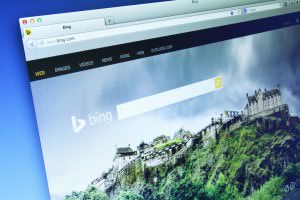 Ever feel frustrated when a Spanish language tweet shows up in your TweetDeck, and you can't seem to decipher what is being said? After all, there are a mere 160 characters! Well, now you no longer have to kick yourself for not having paid more attention in your high school language class. Twitter's translation to English capability (and several other languages) is back in action. The tool is powered by Bing. "We've launched Bing Translation on TweetDeck to all users," a Twitter spokeswoman said. "When a user sees a Tweet that isn't in their native language, they'll have the option to click the 'translate Tweet' link." This link will appear for all content not written in the user's native language.
 Why the Sudden Return of the Language Translation Tool?
It's unclear why the language translation tool disappeared in the first place. No one is quite sure what prompted the social media giant to bring the tool back after its hiatus. Twitter appears to have an on-again, off-again relationship with Bing Translation. Twitter first started experimenting with the translation tool back in July of 2013. It introduced the tool to iOS and Android apps in preparation for the 2014 World Cup. After all, if someone was complaining about your favored team in another language, wouldn't you want to know about it?
Many speculate that the return of the language translation tool to TweetDeck could be a sign of things to come. It could suggest that the company is planning to roll it out to other platforms soon. But the company has yet to announce any future plans. It has also not indicated when or if the technology will be made available on other Twitter platforms, such as Twitter mobile apps for Android and iOS. Only time will tell what Twitter has in store.
The Benefits of Twitter's Language Translation Capabilities
The language translation tool helps facilitate communication in a globalized world. "TweetDeck is a favorite of journalists, as it can organize streams of tweets into lined-up columns," Rex Santus said. "And the translator's return was a timely one: It's helpful in breaking news situations, such as the murders in Paris at satirical newspaper Charlie Hebdo." You can take a look at some Charlie Hebdo foreign language tweets here: https://twitter.com/charlie_hebdo. It could also help businesses. The tool would allow users to easily translate business or advertisement tweets. This would help companies' business language translation.
The tool is useful, as research suggests that Twitter's user base is growing in non-English-speaking countries. The tool will also help users keep up on international news events in real time. But like all automatic language translation tools, Bing Translator isn't 100 percent error proof. Remember, when in doubt, hire a translator.