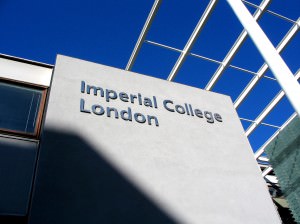 Imperial College London recently began construction on its much-anticipated Research & Translation Hub. The Research & Translation Hub will cost an estimated £200 million and is at the forefront of the college's efforts to expand into West London. With a 2016 anticipated completion date, the hub will sprawl across an impressive 48,000 square meters.
The Hub is intended to deliver world-class education, research, and translation activities, as well as foster partnerships with global stakeholders from business, industry, higher education, and the NHS, the Imperial College explained.
The White City's New Imperial West Innovation District
The Research & Translation Hub is slated to form the centerpiece of the new Imperial West innovation district in White City, a district in the western part of London that forms the northern part of Shepherd's Bush. Imperial College London purchased the BBC Woodlands site in the area in 2009 for roughly £28 million. The college is now using the land to develop its new Imperial College West campus, a 7-acre mixed-use campus with a postgraduate focus.
"This really is a once-in-a-generation opportunity," said President and Rector of Imperial College London Sir Keith O'Nions. "Imperial West will foster a culture of research and innovation electric with ideas. A place where students, academics, and industry partners collaborate to translate knowledge and expertise into solutions which enhance the world around us."
The new hub will be funded by a £90 million contribution from investor Voreda, in addition to an award of £35 million by the Higher Education Funding Council for England (HEFCE) through the UK Research Partnership Investment Fund (UK RPIF). The remainder of the amount will be funded by the college itself. The hub will contain multidisciplinary research space for roughly 1,000 scientists and engineers, as well as state-of-the-art incubator space for spinout companies. The hub will house companies of all sizes, from well-established industry giants, such as Intel and IBM, to small startups.
Business and Financial Aspects
The goal is to better link the Imperial College London with business and finance. "Back in the 1970s, people were building science parks on out-of-town campuses," Professor David Gann CBE, the vice-president of development & innovation at Imperial College London, recently said in a statement. "[Imperial West] is an inner-city innovation district, a hubbub of activity, well connected, and with good access to London's financial centre and venture funding. We have good transport links to our research partners in Oxford and Cambridge and also to China."
The Research & Translation Hub is the second phase of this ambitious project. The first phase, completed in September 2012, saw the construction of Wood Lane Studios, affordable studio apartments for graduate students and researchers. Upcoming stages of development include plans for a 34-story residential tower of 198 apartments. It has been reported that 59 of these apartments will be rented at affordable rents to Imperial's research scientists.
The Driving Force of Innovation
A part of the college's new innovation district, the new hub will be run by Imperial College ThinkSpace. ThinkSpace is an innovative multidisciplinary team that works with entrepreneurs and companies in order to provide innovative, high-quality workspaces and relocation support.  In order to further drive university connections with the business sector, the Hub will emphasize linking research and commerce to bring benefits to both society and the economy. Gann explained that "businesses and other world-class universities will have the opportunity to drive innovation through co-location and collaboration."
"Imperial West's Research and Translation Hub provides the physical environment to enable world-class research and knowledge transfer at scale – driving innovation and growth," Gann commented. "Imperial West already hosts scores of innovative spinouts and startups and is highly connected to London's TechCity and MedCity ecosystems. The Research & Translation Hub allows us to take this to the next level." (know more about translation services)