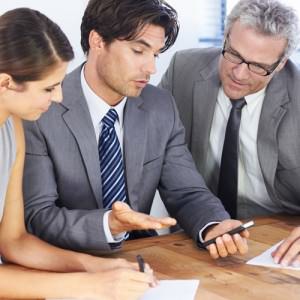 When companies decide that they want to expand to other countries, it's important to find the right balance between staying true to their brand, while still making necessary adjustments to reach out to customers.
Pankaj Ghemawat, a professor of global strategy at IESE Business School in Barcelona, spoke with the Wall Street Journal about changes happening in the strategies being taught to business school students. According to Ghemawat, schools must do a better job explaining globalization – and its many limits – in order for future company leaders to find success.
Acting Global, Thinking Local
Ghemawat also explained what some of the limitations tend to be. An example that he gave was McDonald's Big Mac, and how different countries have adopted their own versions of the popular burger. Engaging in such variation – yet holding true to the overall brand – can help companies reach new areas for business.
"They need to rethink their strategies for overseas, rather than say that just because it worked at home it's going to work overseas," he said. "Once you start believing the world is flat, none of these are really difficult decisions – you should be everywhere. But in practical fact, less than 5 percent of U.S. multinationals operate in more than 20 countries. Where to compete is still a relevant decision."
The Need for Localization Services
Localization services are another important aspect of business globalization. The same way that Ghemawat compared the various Big Mac versions, it's important for companies to ensure that they are able to cater to each country that they move into. Otherwise, it could be more difficult for customers to understand the product or services that an organization is trying to offer.
Partnering with a translation company that specializes in international translation services can be extremely beneficial for businesses that want to strengthen their globalization techniques.