Print Friendly
Certified Translation Services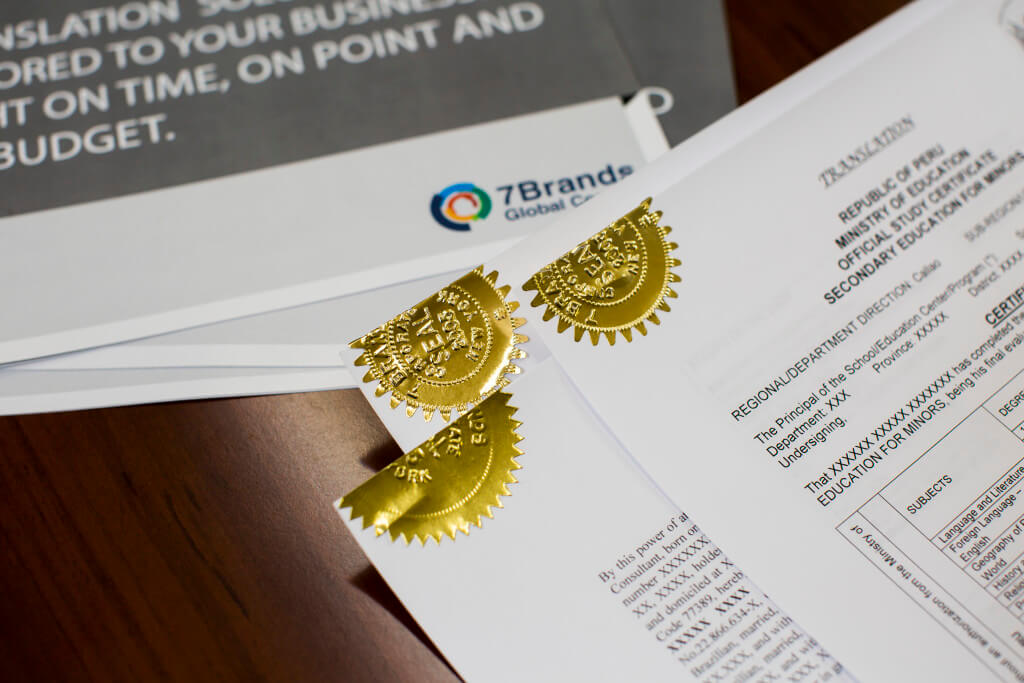 How can you be certain that your documents are not only translated accurately and efficiently, but also that they're going to hold up in a foreign court should an unforeseen problem arise?
To answer that problem and eliminate the associated fears, you need a certified translation service that can make sure your documents are legally valid—preferably one that can handle every other aspect of your project's needs as well.
Fast Quote
sales@thetranslationcompany.com
800.725.6498
Get a Quote Today!
Accredited Translations for All Legal Purposes
Our expert translators haves years of experience in the field belong to major accrediting organizations in the translation industry. And our certified legal translators are also authorized to notarize or certify your documents and contracts, giving you the peace of mind that all your hard work won't be undermined by a poor (or, worse, legally invalid) translation of your source material.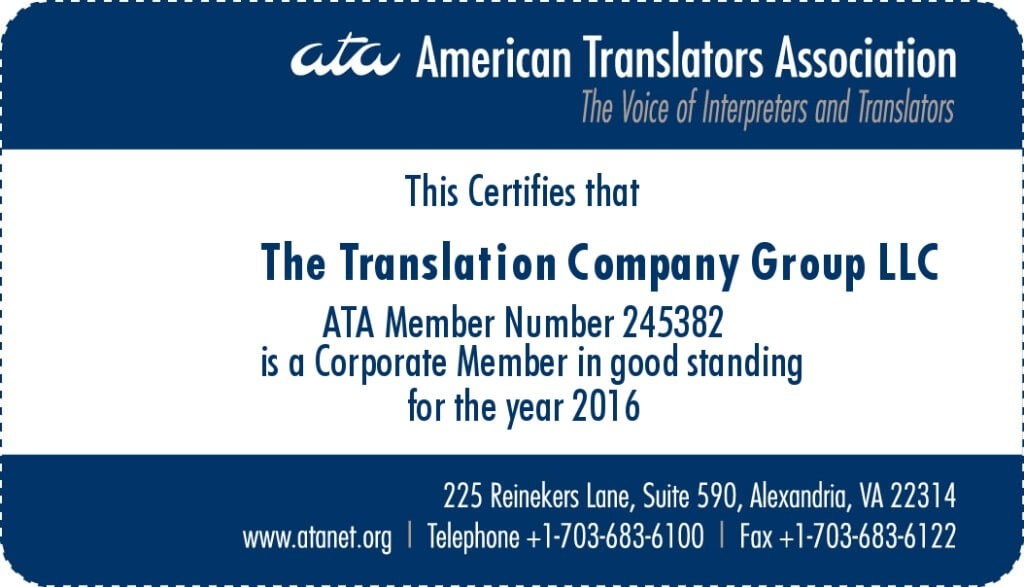 Our translators can handle an array of materials:
legal documents
medical records
financial records
contracts & affidavits
patent applications
marriage & family
The Translation Company' project managers, serving as the liaison between you and our translators, employ strict quality-control measures to ensure that you are happy with your project's progress.
Fast Quote
sales@thetranslationcompany.com
800.725.6498
Get a Quote Today!
When you choose The Translation Company as your certified professional service, you know every translations you receive has been subject to our strict security and privacy policy with one goal in mind: the protection of your confidential and sensitive information.
Our translators will maintain any content that you identify as confidential in secrecy, and, except when expressly authorized in writing, shall not divulge or publish your materials themselves or allow any others to do so.
The Translation Company also offers non-disclosure agreements at no extra charge. Couple this with our 100% satisfaction guarantee, and you can see why The Translation Company is the certified professional service for those in the know.
Get Your Free Quote
New York City: 212-300-5990
San Francisco: 408-389-3601
sales@thetranslationcompany.com
How Certification in Translations Work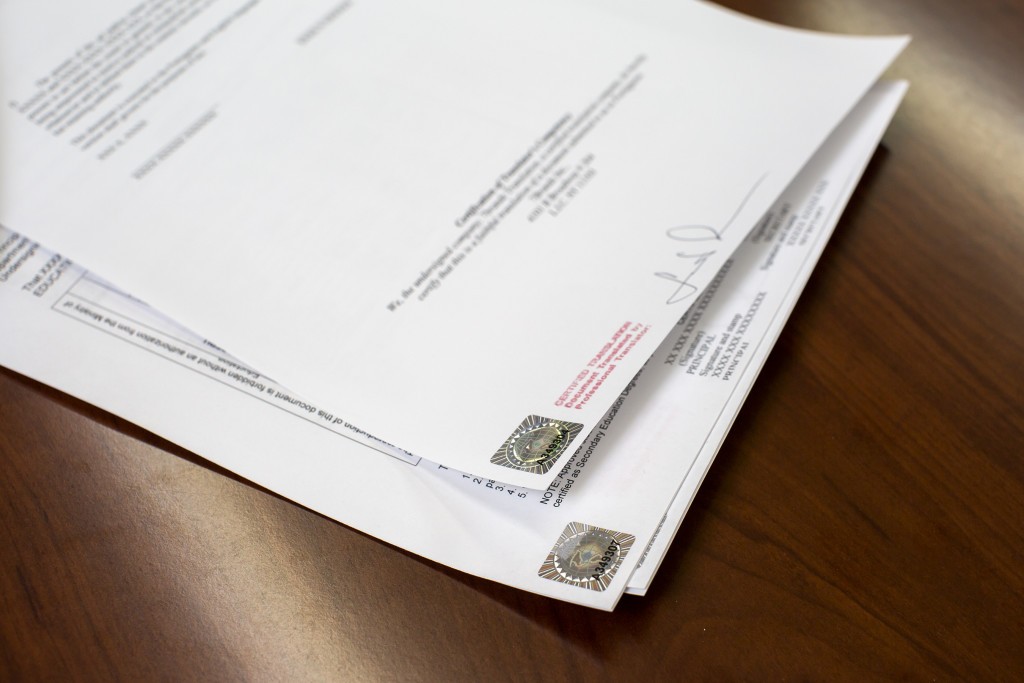 Who Can Certify Translations?
Only translators who have received certification through several industry-standard exams can legally provide certified translations. This means that the individual must know the exact terms and phrases related to the industry, culture, and language they are translating. The American Translators Association (located in the United States) offers certification for translators who want to translate for public and private sectors. For example, screening is done on translators who wish to work on documents and materials of the Department of Social and Health Services. Those who pass this screening are considered "DSHS Certified Translators."
Outside of the United States, only sworn translators are allowed to perform certified translation services. These screenings and certified processes occur in order to regulate certified translation services so that companies cannot just go around claiming to be certified.
When Is Certification of a Translated Document Needed?
Most frequently, translations need to be certified for legal reasons. Examples of legal documents that call for certified translations are:
Evidentiary Files
Transcripts of Trials
Legal Summons
Complaints
Why Notarizing a Certified Translated Document?
Understanding certified translations is not easy. When a translation is finished, it is checked multiple times for maximum accuracy. This process is tedious compared to standard translation processes. After the documents are checked, the translation is given to a notary public. The translation is presented with the original document and a statement from the translator saying that the translation is accurate and complete. A notary public affixes their seal to the translation after this occurs. Though this part of the process does not guarantee accuracy of the translation, it verifies the translation as having higher validation.
After translations go through this process, they are rendered as notarized, which is a higher for of authenticity for a translation then being certified. Translations that are notarized become legal records. After this, these legal documents can be submitted to courts and government agencies.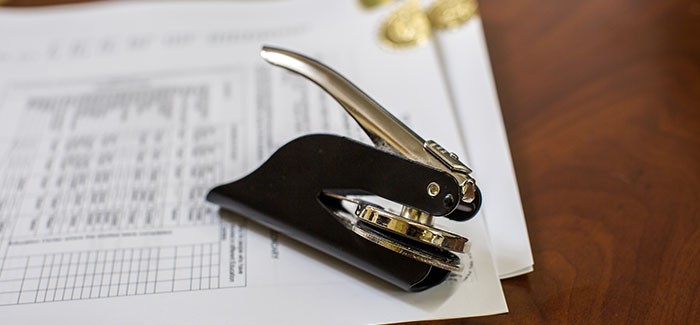 Certification Translations Around the World
Although a translation may be certified in the United States, it might not be considered valid or authentic in jurisdictions around the world. In spite of this, translators who also specialize in law are able to offer higher degrees of validity for translations. These translations are legalized and tailored for courts and governments worldwide. Legal and business translations may also require higher forms of certification for the incorporation of foreign businesses, the enforcement of US judgments overseas, and other international affairs.
More on the Certification Process of Translations