Medical Translation Services

If your company is looking for reliable translators specializing in life sciences, we recommend hiring a medical translation service with experience in life sciences terminology. Can you imagine what would result if you hired a translator who lacked the experience in translating your sensitive medical documents? Can your company afford the mistakes of a medical translator who never handled this type of translation before?
Free-Quote
sales@thetranslationcompany.com
800.725.6498
Get it Today!
Our translators are experts in their technical fields. With over a decade of experience in the industry, The Translation Company has been translating documents for hospitals, clinical research companies, universities, pharmaceutical companies, and other Life Sciences industry entities. Employing over 500 translators worldwide, we can help with your company's life sciences translation needs. Besides our professional translators, we have highly trained proofreaders, editors, interpreters, and project managers to ensure the highest quality possible for your medical document translations.
We handle some of the specialties: clinical trials, health care documents, user guides for medical devices, pharmaceutical marketing, and biotechnology patents.
Our company is a Certified Women's Owned Business:
Translation for Life Sciences
Medical translation entails translating a range of medical-related texts, including technical, regulatory, clinical, and marketing documentation in the medical field. Medical translation is necessary to ensure that clinicians and patients can provide and intake relevant medical information, understand how to use medical devices, and understand how to use pharmaceutical drugs.
We Translate Medical Documents
Though many medical translations stem from marketing efforts to target diverse populations or genuine intent to ensure patients understand all information, often there are legal reasons for medical translations.
Several EU directives concerning both medicines and medical devices, including in vitro diagnostic tests and implantable medical devices, legally mandate that certain information be available to users. This information must be translated into the official languages of the countries where the product is sold. If the information isn't translated, the product can't be legally sold.
Free-Quote
sales@thetranslationcompany.com
800.725.6498
Get it Today!
Accurate Medical Translation for Important Projects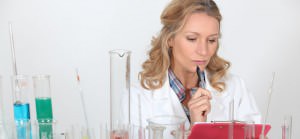 Whether you are a Fortune 500 pharmaceutical company or a Silicon Valley biotech startup, we are here to provide a life sciences translation service that is accurate and precise to facilitate communication between diverse language groups. Our translation for life sciences is priced to meet your budget and deadlines without sacrificing quality. Ultimately, any organization that operates within the medical industry will benefit tremendously from strong translation services.
Free-Quote
sales@thetranslationcompany.com
800.725.6498
Get it Today!
Like the medical field, the world of medical translation is vast, encompassing various specialties and sub-disciplines. Our translators know the entire medical field and in-depth knowledge of specialized knowledge areas. Knowledge areas in the medical translation field include:
Anesthesiology
Cardiology
Gastroenterology
Genetics
Geriatrics
Immunology

Infectious Diseases
Neurology
Obstetrics and Gynecology
Oncology
Ophthalmology
Orthopedics

Pathology
Pediatrics
Psychiatry
Radiology
Rheumatology
Toxicology
Over a Decade Serving Life Sciences Clients
Medical translation is a highly specialized translation field due to the highly technical and sensitive nature of documents. Medical translation presents several unique challenges, meaning that translation expertise alone is often insufficient to deliver an accurate translation. Medical documents frequently use specialized terminology and newly developed concepts that may not even exist in the target language. As the medical field is inherently broad, medical translators need expertise and experience in the sub-discipline or knowledge area to which a document pertains.
Free-Quote
sales@thetranslationcompany.com
800.725.6498
Get it Today!
Translation Accuracy
Translators also must be able to tailor the text to the audience, which requires a nuanced understanding of cultural norms and language use. While a clinical trial protocol should include precise scientific terms, an informed consent form (ICF) should include everyday terms and language that the subject will understand. Consistency is also key; if a scientific term is being used for a medical condition, as opposed to a colloquial one, translators must maintain this use of terminology throughout the document. Moreover, as with any translation, the medical translation must be culturally sensitive, adapted to reflect cultural values.
Types of Medical Translation
Different companies and organizations rely on high-quality translations when expanding into new markets or serving diverse consumer or patient groups, including pharmaceutical companies, biotechnology companies, medical device companies, research universities, and hospitals. Examples of documents that require specialized medical translation include:
Trials & Testing

Clinical Protocols
Clinical Trials
Medical Research

Forms & Reports

Case Report Forms
Informed Consent Forms
Toxicology Reports

Patient Information

Patient Information
Patient-Reported Outcomes
Medical Records

Contracts & Applications

Drug Registration Documentation
Medical Contracts
Regulatory Documents

Labels, Manuals & Instructions

Pharmaceutical Package Inserts & Labels
Physician Manuals
Surgical Instructions

 

Articles & Studies

Scientific and Medical Journal Articles
Pharmacological Studies
Peer-reviewed experiments

 
We have translators specializing in over 70 medical fields. Contact us today at sales@thetranslationcompany.com to learn about our experience in your specific medical industry or the medical field.
Important: we also provide medical interpreting and medical transcription in locations close to our offices and over the phone nationwide.
Medical Translators: Lifes at Stake.
Got a medical translation project? The bottom line is there is no room for error in medical translation. A failure to use proper medical terminology in surgical instructions or an inability to render pharmaceutical dosage instructions in clear and concise language might be a life-threatening mistake. Because of many of these documents, medical translation requires a particular skill set because of many of these documents' life or death nature. A high-quality medical translation requires linguistic mastery with medical expertise to ensure that medical terms are translated and used appropriately and that highly complex medical ideas are rendered logically and clearly.
Free-Quote
sales@thetranslationcompany.com
800.725.6498
Get it Today!
Accurate Translation You Can Trust
We offer medical language translation services that are precise and cost-effective to help you meet pressing translation deadlines, avoid costly translation mistakes, and eliminate medical documents' misunderstandings. All of our highly qualified translation professionals are vetted to ensure that they have excellent linguistic skills and in-depth medical knowledge. All have the education, medical expertise, and work experience in medicine areas they translate to ensure accuracy and precision. We will deliver the highest-quality medical translations that meet every industry standard.
Translation for Life Sciences
Accurate translation in Life Sciences is a matter of severe importance. Since medicine involves the health and safety of hundreds of thousands of people, it is vital to use a translation service experienced and knowledgeable in documents and terminology typical of the life sciences industry. Mistakes in this translation can prove costly to both your patients and your company, which is why you need a company that specializes in the areas of expertise related to Life Sciences.
In the translation industry, companies in the life science category are a huge provider of business. In fact, they tend to spend up to $200,000 on translation annually since it is such an important part of their business (Common Sense Advisory). Companies in the life science industry have very high standards because they must communicate complex concepts with absolute accuracy and precision. Sometimes, there is no single word in the target language for a specific machine or procedure.
Additionally, life science companies that seek out language service providers usually require that the provider is familiar with the Medical Devices Directive. Without that familiarity, it's too easy to confuse important medical terms that could mean the difference between life and death when applied to a surgical or technical situation. Life science translations are not easy, which is why they require a translation service that is knowledgeable and reliable. Companies that may use life science translations are:
• Pharmaceutical Manufacturers
• Medical Device Manufacturers
• Biotechnology Firms
Consistent Medical Terminology
Terminology management is vital in life sciences translations, and it is still an emerging field. Not every translation service is familiar with terminology management, which makes it a criterion for many companies serious about their life science translation. When a translation or language service provider follows the guidelines set forth by the terminology management standards, they guarantee that their linguists are familiar with the medical terminology included in the original version. When a medical text is being translated to a local language, there will be instances in which the medical term does not exist.
Whether the tool is new or the condition is too complex to fit into a single word in the target language, it is the linguist's job to translate it so that it still makes sense as a sentence. To properly create a new definition of the word, the linguist must know medical terminology in both languages and his knowledge of the languages' structures.
Standards for Medical Translations
Life sciences translation service requires up-to-date knowledge of stringent regulatory laws in various countries and regions, including the U.S., the European Union, and Japan. These standards pertain to life sciences translation service's process and procedures and the manufacture and sale of medical products and pharmaceuticals. Examples of these regulatory standards of critical relevance to medical translations include:
ISO 13485: ISO 13485 outlines requirements for a comprehensive quality management system to design and manufacture medical devices.
EN 15038: EN 15038 is the European standard for life sciences translation service, designed to ensure consistent service quality. The standard includes requirements for compliance with certain common procedures and mandates monitoring these processes and procedures, specially designed to execute translation.
ASTM F2575-06: ASTM F2575-06 provides a standardized framework for a clearer understanding between clients and medical translation providers to ensure high-quality translations that meet client expectations.
Free-Quote
sales@thetranslationcompany.com
800.725.6498
Get it Today!
Associations in the Medical Translation Industry
Standards in the Medical Industry
ASTM - Medical Service Standards and Medical Equipment Standards
 FDA CDRH -  Standards for Medical Devices
MDD - Medical Device Directive
Certification for Medical Translators and Interpreters
NYU SCPS - Certificate in Medical Interpreting
CMI - Certification for Medical Interpreters
Medical Translators for Important Medical Documents
Here at The Translation Company, we have translated thousands of medical documents, localized hundreds of medical websites, and have provided skilled, expert advice to highly regulated pharmaceutical, medical device, clinical research, and healthcare companies from around the world. Our focus is on providing the best life sciences translation service available – we never rest until our clients are satisfied with our professional work. What makes our company so unique compared to other translation companies in the industry is our firm commitment to our clients – we treat each client with the care they deserve. To us, our clients are like family. If your company is looking for the attention and care you deserve, consider The Translation Company.
Free-Quote
sales@thetranslationcompany.com
800.725.6498
Get it Today!
Medical translations require an experienced company. Mistakes in translation for life sciences can cause serious problems that can be avoided if you retain a professional translation company's services. Here at The Translation Company, flaws or mistakes are unacceptable.
We take pride in the quality of work we produce, and our consistent quality medical translation brings our clients back to us. If your company is looking for a long-lasting, successful relationship with a translation company, The Translation Company is the answer.
Expert Medical Translators
Quality comes first. At The Translation Company, we are dedicated to quality and accurate translation.
Fast turnaround. We take pride in our 30-50 percent faster turnaround compared to the industry standard.
Expertise. Your company will be impressed by our medical translation services and the depth of our languages translated.
Internationally recognized organizations accredit our certified translators.
That's not all. With us, your satisfaction is guaranteed. We are so confident in our medical translations we offer a 100% satisfaction guarantee. Confidentiality? Yes, we take it seriously. At The Translation Company, we realize the importance of your company's sensitive information.