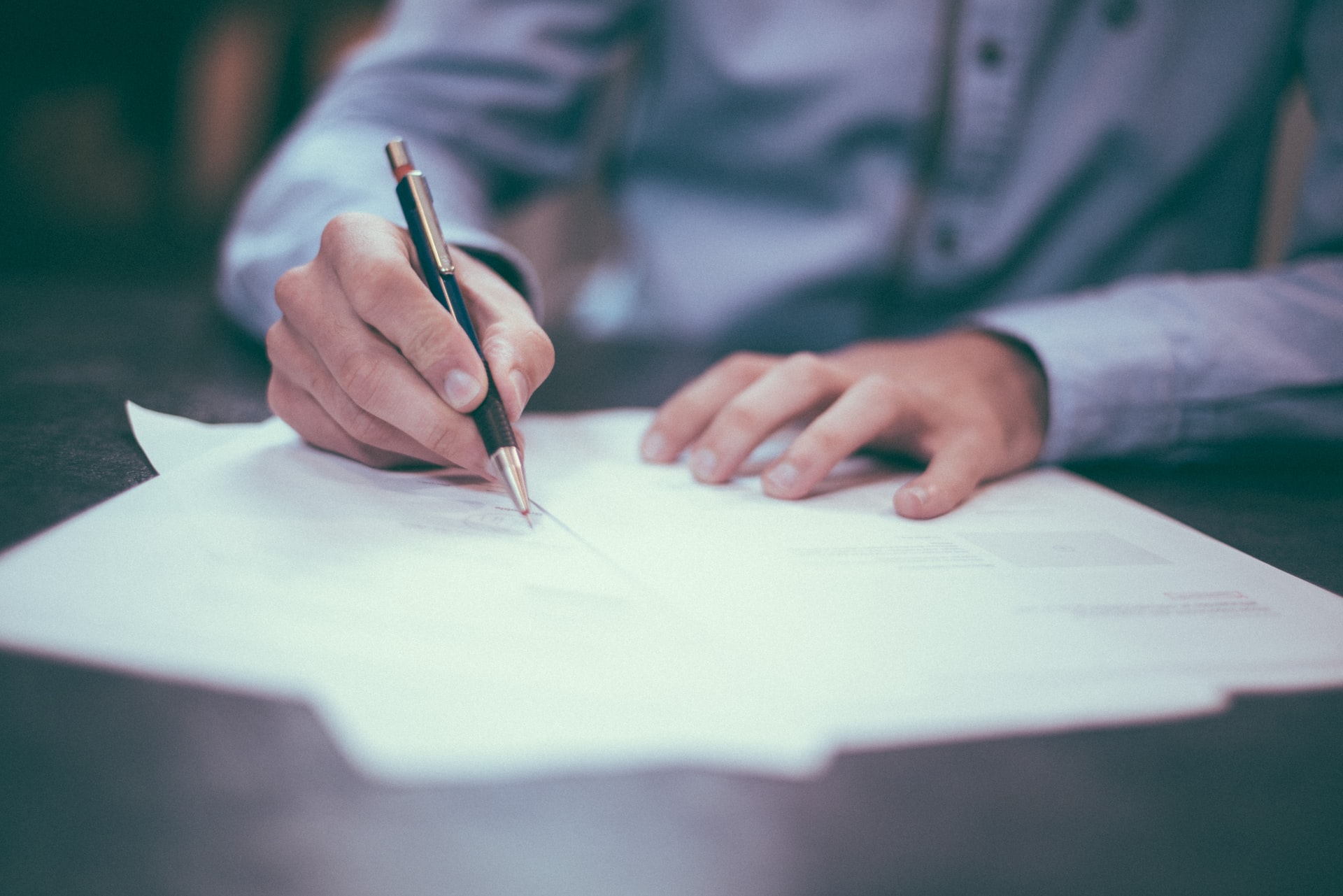 The Importance of a Translated Employee Handbook
"Employees who believe that management is concerned about them as a whole person – not just an employee – are more productive, more satisfied, more fulfilled. Satisfied employees mean satisfied customers, which leads to profitability."
- Anne M. Mulcahy, former CEO of Xerox
Employee Number 45691 is far less likely to feel engaged in their work than Sarah in Marketing, the woman who just had highlights and developed the amazing new Pinterest campaign. As an employer, manager, or even a member of the HR department it is important to make workers feel more of a person and less of a number.
In doing so you create a culture of value. Where good, hard work is encouraged and rewarded, but there is a balance to be found. Where being a great leader comes in having clear management practices, policies, and procedures which offer equality across the board, for every member of staff. We are talking of course about the bible of the workplace: The Employee Handbook.
What is an Employee Handbook?
An employee handbook gives your employees a detailed overview of policies and procedures that are specific to your organization. Along with your key measures, guidelines, and benefits. It sets clear expectations for your employees. Then it states your legal obligations and defining employee rights. It typically has three different areas of content:
Cultural
A welcome statement
The company's story
The company's mission or purpose
Company values
General Information
Holiday arrangements
Company perks – Health care, benefits, bonuses, etc.
Policies not required by law
Policy summaries
Health and safety
Incident reporting
Case-Specific
Company policies
Rules
Disciplinary and grievance procedures
Employment laws or regulations.
It serves not only the employee. It is there for you to rely on when it comes to people management. How you will deal with certain circumstances or events. It sets out clear ways in which both you and employees should act in the workplace and outlines the rewards and penalties in either compliance or failure to do so.
What Should I Include in My Employee Handbook?
Employee handbooks are the pillar stone of communication for the Human Resource department and also the first line of defense against any potential litigation.
So, first and foremost, it is so important that the handbook documents the company's compliance with all federal and also state laws and regulations.
We have compiled compliance policies that are among the most important to include along with official government guidelines to ensure your handbook is up to date with the law:
1. The equal employment opportunity policy –The U.S. Equal Employment Opportunity
2. The Anti-harassment and also a non-discrimination-policy – U.S. Equal Employment Opportunity Commission
3. The Family and Medical Leave Act / medical leaves of absence policy. – Family and Medical Leave (FMLA)
4. An Americans with Disabilities Act policy – ADA
5. The religious accommodation policy – Workplace Religious Accommodation
6. The background-check policy. – U.S. Equal Employment Opportunity Commission
7. Health and Safety compliance – Occupational Safety and Health Administration
8. Relevant State Laws – Updates
9. A contractual disclaimer and at-will policy or statement.
10. A signable employee acknowledgment form.
Additional topics to address that are important but that are more specific to your company could include the following:
Exempt and non-exempt schedules
Breaks and time-tracking
Payroll procedures
Benefits overview
Code of conduct
A progressive discipline policy for all employees
Security, genera safety, and equipment-usage policies
A confidentiality policy and agreement
Other company-specific policies and any information as needed
Whilst it isn't compulsory to add the following in the slightest, you might want to think about including some of these things too:
Pictures of your employees with quotes directly from them. This could be about what they like most about working in the organization.
A visual timeline that represents your organization's history with important milestones noted.
An infographic showing the organization's: mission statement, visions, and values.
Tips for employees who want to progress and get promoted.
Leaders' testimonials about how they have advanced through the company.
A note from the owner, founder, and CEO.
This will really break up your employee handbook so it isn't just a big block of text. It becomes a dynamic, easy-to-read, informative document.
Your Voice
As mentioned previously, the Employee Handbook needs to have a balance. Yes, state and federal laws are the most important information and it needs to be included, documented, and be clear and concise.
However, remember most staff will sign your Employee Handbook on their first day of joining your company. They will then refer to it throughout their career with you and therefore it is so important that it is your voice they hear when reading. Make sure you fall in line with your own values and vision.
For example, if you work in an environment where clocking in and out to scheduled times is not a requirement… don't include a wordy section that outlines the repercussions of not clocking in and out daily. This will only add confusion and make your Employee Handbook seem irrelevant. If you are spending a lot of time, money, and effort on creating a personalized Employee Handbook, make sure it fits with your company.
Why Does Your Employee Handbook Need to Be Translated?
Any HR professional would agree that a well-written Employee Handbook can result in happier, more confident, and much more productive employees. But what if your employees work in more than one language? What if in some departments, offices, locations English is not their first language? By using a professional translation service, you can extend these benefits to your localized and multilingual employees.
The employee handbook serves as an introduction to your company's rules and regulations, and also your organizational structure and culture. For new members of your organization, an employee handbook is an essential tool in becoming oriented in their new position and also becoming effective workers. Therefore, for organizations that have a multilingual work environment, it is absolutely critical that non-English speakers have access to a version they understand.
All Employees Are on The Same Page
Whether you have just a single location in a linguistically diverse area or a number of branches around the world; your handbook will help to keep all of your employees on the same page from the very first day.
Ensuring that all of your employees get the same information will help your organization to be more productive and, in some cases, safer. When employees know exactly what is expected of them, they will be better equipped to work more efficiently as a team despite any language barriers they may face. They will also have a greater understanding of what everyone within your company is trying to accomplish as a whole. This results in your employees working as more of a team.
Presenting your Employee Handbook with the proper information in multiple languages can be very tricky. Due in part to the fact that every industry has its own specialized terminology that will require careful attention during the translation process. When it comes to translating your employee handbook, you will want to be confident that your Spanish - speaking workers will be getting the same information as French - speakers.
It is for this reason, that it is best to rely on a professional translation service for your Employee Handbook. They will not only be able to oversee the production of each and every language you need at once, but additionally, a professional translation company can also provide localization services. This includes things such as adapting regional handbooks to take local safety regulations into account which can be very important from a legal point of view.
You And Your Employees Are Safe Guarded
Another important factor to consider is that Employee Handbooks often detail workplace safety rules and regulations. It is especially important that they are kept up to date and thoroughly accurate. Using a professional translator to translate employee handbooks will help you to properly convey the kind of vital information that will result in fewer accidents.
Translators who will be familiar with your specific industry are able to present the safety information clearly and concisely. Whether you are dealing with construction machinery, kitchen appliances, or even cleaning chemicals, the difference between a translator with subject matter expertise and one without could be the difference between a safe working environment and a critical accident.
Your Employee Handbook must also comply with the law. Free translation services, whilst they may be able to translate a piece of text word for word, can make big mistakes, especially when translating technical writing. We have all seen them online when Google auto translates a page and whilst these translation errors can be amusing in some contexts, it could open you and your organization up to litigation if the wrong information is printed.
Using Google or even a bilingual colleague in the short term may save you money. However, you could find yourself paying out settlement sums and legal fees for printing inaccurate translations in the long term.
Effective Employee Orientation
New employee orientation is one of the very first touchpoints an organization has with its employees. It will set the tone of corporate culture and it will communicate important information to your employee about your benefits, expectations, safety procedures and so much more.
When a diverse employee population exists with a Limited English Proficiency (LEP), providing your orientation in English-only hinders the employee's comprehension and in turn that can negatively impact a company's liability. Furthermore, it does not foster a culture of inclusiveness and diversity within your workplace.
The Law
Remember, translating your Employee Handbook is not always an option. Sometimes it is a legal requirement. For example, in California the law requires that the following policies must be translated if 10% or more of employees' "spoken language" is not English:
The Policy Against Harassment, Discrimination, and Retaliation (including your investigation and complaint procedures)
The Family and Medical Leave (This applies to employers with 50 or more employees only)
The Reasonable Accommodation for Employees Disabled by Pregnancy, Pregnancy Disability Leave or Transfer
This is just one example of when you are legally bound to translate your Employee Handbook but California is not the only state that has these safeguarding measures in place. Federal and also state laws have increased in regards to compulsory translations. This is due to the growing number of employee-related litigation cases against management that have increased over the years. Companies have to remain compliant and must take into consideration their non-English speaking employees. If all of your employees receive a copy of the Employee Handbook that they understand, you can avoid the potential of any future headaches.
So, how do you know if you are legally obligated to translate your Employee Handbook? Well, you could trail the internet yourself to try and find the answer, or you can call the professionals.
The Translation Company
The Translation Company delivers quality, care, and understanding in every project offering a range of services that are tailor-made and adapted for Human Resources and translating employee handbooks. The Translation Company guarantees 100% satisfaction on all of their projects and has been in the business for over 15 years - they know exactly how to deliver a fantastic service.
When you need to translate your company's Employee Handbook, The Translation Company can offer you a fast and efficient solution. The Translation Company has translated lots of employee handbooks into a range of different languages and they have a range of subject matter experts across different sectors.
With offices in the US in Frisco, New York, Dallas, and San Francisco and internationally in China and Brazil, they cover a range of areas and time zones. Offering translation services in over 200 languages with a huge range of subject matter experts they will be able to assist you in all your HR translation needs with outstanding quality and service. You can contact them here for more information and a friendly member of their team will be in touch with you to discuss further.