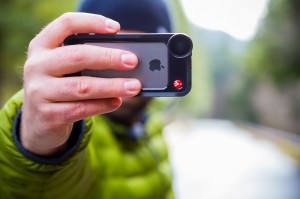 Google Translate is a handy tool known for providing convenient written translation services. However, a recent update of the popular foreign language translation services tool has greatly improved its capabilities. Thanks to technology powered by Word Lens, the foreign language translation services tool will also now be able to translate text in photos. Users will only need to hold their phone up to the text for the tool to work its magic. And it isn't just an English translation services tool. Word Lens is compatible with a range of different languages, including French, Spanish, and Russian.
Word Lens: Improving Foreign Language Translation Services
Google acquired Quest Visual, the company behind Word Lens technology, last year. For more information about Word Lens, check out this TechCrunch Review. Essentially, if you want to translate text, you just need to place your phone up to the text. The translation will appear over the original text. It's taking written translation services to a whole new level!
"The Translate app already lets you use camera mode to snap a photo of text and get a translation for it in 36 languages. Now, we're taking it to the next level and letting you instantly translate text using your camera," Google said in an official blog post. "It's way easier to navigate street signs in the Italian countryside or decide what to order off a Barcelona menu. While using the Translate app, just point your camera at a sign or text. You'll see the translated text overlaid on your screen — even if you don't have an Internet or data connection."
The Quest for Perfection in Automated Foreign Language Services Tools
Word Lens isn't perfect just yet. It can manage clear, bold text OK. However, it struggles with stylized text or handwriting. Even if it can't come up with a perfect translation, it can usually get the job done. However, it looks like Google hasn't finished pulling tricks out of its sleeve just yet.
"With Word Lens, we've seen the beginnings of what's possible when we harness the power of mobile devices to 'see the world in your language,'" the company said in a statement. "We can incorporate Quest Visual's technology into Google Translate's translation capabilities."
So, what is in store for Google's foreign language translation services tool? Only time will tell, but it looks like we can expect improved translation services soon. It looks like the company will be expanding from written translation services into the visual realm. Many have also anticipated that Word Lens technology will be expanded to other languages. It is currently available for Portuguese, German, Italian, and French translation. It is also available for Russian, Spanish, and English translation services.