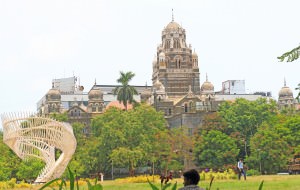 When it comes to legal document translation, translation services need to get it right. High-quality, accurate legal document translation is a matter of life and death — literally. 28-year-old Sunil Ombase is all too aware of this. Because of a legal document translation error, the Indian man was sentenced to death for the murder of his son.
On Aug. 16, 2013, Ombase was sentenced to death for murdering his son and sister-in-law and attempting to kill his wife. According to the official police report, a fight broke out between Ombase and his wife, Sanjivani, the night of Dec. 31, 2013. As tensions rose, Ombase pulled out a knife and stabbed his wife. He then stabbed and killed his son, Swapnil, and sister-in-law, Pallavi, with the weapon.
A Legal Document Translation Blunder
During his initial interrogation, Ombase told police that he acted out of "rage and sudden provocation." He said he was infuriated by his wife's comments about his impotency and sexual incapacity. Though his wife vehemently denied these claims, under cross-examinations she did admit that she had provoked her husband.
However, her statement, which was originally translated in Marathi, was wrongly translated by the trial court. According to The Indian Express, the original translation read:
It is not true to say that. The accused did not have intention to assault me or to kill my son and sister, following my unwarranted comments.
However, the judges clarified that it should have been translated as:
As I provoked the accused, he assaulted me, my son, and my sister. He had no intention to kill us.
Professional Government Translation Services: A Matter of Life and Death
The High Court acknowledged that the crime was heinous. However, it did not feel that the death sentence was warranted, and commuted the original sentence. The sentence was changed to life imprisonment, plus 10 additional years.
"Even if the accused was not having intention to commit murder of the children, he inflicted knife blows on two innocent, helpless children. [He caused] a bodily injury, sufficient to cause death in the ordinary course of nature. Therefore, the offense committed by the accused with respect to the said two children falls undoubtedly within the purview of Section 302," the court ruled. "Considering the entire evidence on record, including the admission given by Sanjivani . . . we are of the considered view that it is not a case which falls in the category of 'rarest or rare,' where imposition of death sentence is imperative."
The case ultimately illustrates the importance of high-quality legal translation services. Without proper government translation services, justice is at risk.