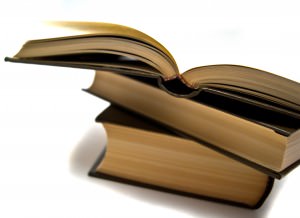 British publisher Andersen Press has just snagged a deal to publish one of Patrick Modiano's children's books. The work, "Catherine Certitude," is a mystery set in Paris. The publisher is rushing to get books into stores before Christmas and has compared the work to "The Little Prince."
The deal comes amid a frantic flurry of deals to publish the recent Nobel Prize winner's works in English. Prior to his Nobel win on Oct. 9 of this year, only one of Modiano's works was in printed in English, "The Search Warrant," which tells the story of a young teenager who vanishes during the Nazis' occupation of France during WWII. The work's publisher, Harvill Secker, has rushed a reprint of the English translation. Meanwhile, Yale University Press has just secured a deal to publish a trio of the author's novellas, "Afterimage," "Suspended Sentences," and "Flowers of Ruin."
"There is no doubt in my mind that the award of the Nobel Prize will reignite more than curiosity for his oeuvre. It is reasonable to expect that many of his books will now be translated, and that is all to the good. In every other country in Europe, his publishers have roughly a dozen books in print," said publisher Christopher MacLehose Press MacLehose. "Modiano's books are intensely moving. They are also deeply personal. The context that recurs is the occupation of France and the loss and grief that is its legacy," MacLehose added.
Who Is Patrick Modiano?
A French novelist and winner of the 2014 Nobel Prize in Literature, Patrick Modiano has been hailed as one of the greatest writers of the 21st century. Born in the suburbs of Paris in 1945 to a Jewish father and a Belgian mother, Modiano published his first novel, "La Place de l'étoile," in 1968. It tells the story of a Jewish collaborator during World War II and was partly inspired by his father, who survived World War II by collaborating with the Nazis on the black market. It garnered critical acclaim in Germany, where it was hailed as a key post-Holocaust work.
Modiano's best-known work is arguably "Missing Person," for which he was awarded the prestigious Prix Goncourt in 1978. The novel tells the story of a detective who has lost his memory and traces his attempts to recover it. Most of Modiano's works are variations on the same themes: memory, identity, loss, and seeking. The Nobel Committee awarded him the prestigious prize "for the art of memory with which he has evoked the most ungraspable human destinies and uncovered the life-world of the occupation."
"Even though he addresses some fundamental topics of human existence and responsibility – first and foremost, the moral legacy of the Nazi occupation in France and the ambiguous actions of many Frenchmen under it – he does it with remarkable lightness of touch, and with a personal relevance that makes these questions pertinent to his contemporaries, French or not. One thing that will surely strike readers discovering his books is how deceptively simple they are, how straightforward, and at the same time how deeply they can resonate," said Mark Polizzotti, Modiano's English translator.
The Need for French Translations
Modiano is a widely celebrated author in France, and his works have been translated into an impressive 31 languages. However, only one of his works are currently in circulation in English. "Lots of customers have been really disappointed that they haven't been able to read more of him," explained Jonathan Ruppin of Foyles. "Modiano is a French author people would like to explore. French translation services are key to make Modiano more accessible to readers everywhere.
We've been able to sell a wide range of original French language books by him, we've seen a huge leap in sales for those. The 'Search Warrant,' the only one that's been available in English, has been doing very well, too – the only paperback fiction title which sold more than it last week at Foyles was 'Gone Girl.'" All in all it looks like Modiano is situated to become a big name in the English-speaking world.
Quote Sources: http://www.theguardian.com/books/2014/nov/10/british-publisher-translate-patrick-modiano-childrens-book