Expert Spanish Translators
The Spanish translators at the Translation Company have, on average more than ten years of translation experience. Here you learn about the five distinctive traits our Spanish translators have:
Gray Hairs
Sometimes clients ask us if we employ actual translators instead of using machine translations. We like to tease answering that our translators are not only human beings. They are also very seasoned translators with beautiful gray hair. Jokes aside, experience is by far the single most important aspect when assigning a Spanish translator to your Spanish translation projects.
At our company, we are proud to employ translators with decades of experience in their specialty fields.
College Degrees
Experience alone is not enough. A solid educational foundation is also a requirement we have when selecting Spanish translators. The minimum we accept will be a three-year degree from an accredited college in the US or abroad.
Some of our translators will have a degree in translation studies, while others will have degrees in their specialty fields (e.g., technical translators with engineering degrees and medical translators with medical doctor degrees).
Certification
Certification will help us assess that our Spanish translators meet a minimum standard of proficiency in Spanish to English or English to Spanish translation.
Most of our Spanish translators will carry more than one certification (e.g., an accreditation from the ATA – American Translators Association and another from an entity located in their countries of origin).
Love for Language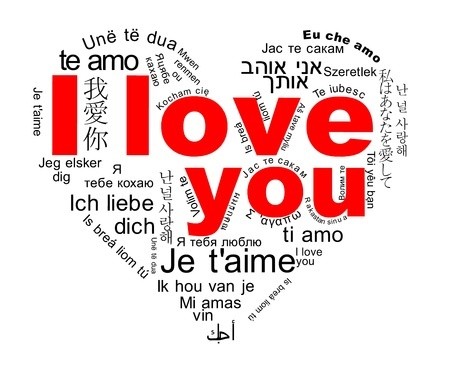 Technical skills and knowledge are not enough. The love for language is a must for those looking forward to working their lives as translators. When you do something for love, you see much better results. We love languages, and we recruit translators who also love language 🙂
Obsession for Details
There are only so many editors, reviewers, and proofreaders that can do to improve a translation. A well-crafted translation requires a Spanish translator with an obsession for details. Attention to detail enables the translator to avoid typos, inconsistency in terminology, and other issues common in translation.
Want to know more about how to engage our Spanish translators in your Spanish translation assignments? Send us a message today at sales@thetranslationcompany.com to get a free quote on your Spanish language translation project.
How to Assign the Right Spanish Translators
One of the most important things when approaching Hispanic markets is to be able to communicate properly with the target buyers. Your company must choose the right Spanish translators to assist you with translating your product or services into the right local Spanish variety. Examples of target markets and their ideal choices of Spanish translators:
Target Market is Hispanics in the U.S.
The right choice of translator: Spanish Translators born in the U.S.
Specializing in Colloquial Vocabulary
Certification in the U.S.
Target Market is Mexican Population
The right choice of translator: Native Mexican Translators
Specializing in Regional Dialect
Certification in Mexico or in the U.S.
Target Market is Latin America
The usual choice of translator: Argentinean Spanish Translators (other nationalities may be acceptable, although Argentina has a long history of sourcing international-grade translation professionals)
The translator may specialize in a local language or not
Certification in Argentina or in the U.S.
Target Market is Spanish People (Spain)
Native Spaniard Translators
Specializing in Vernacular of Spain
Certification in Spain or the U.S.
With a professional Spanish translator and project management team who knows what they are doing, you can expose your company's business to tens of millions of Spanish speakers right here in the United States as well as in countries like Spain, Mexico, and Argentina.
You can't settle for any run-of-the-mill translation company, though; you need a company that knows how to break down the language barrier using its experience and expertise in the industry to give your company a competitive edge.
Experience, Expertise, and Efficacy
One of the keys to assigning translators for your business is examining their credentials, which include their experience, portfolio, professionalism, and accuracy. To assign translators to your project, you will need to find a company that employs translators who satisfy their clients' translation needs repeatedly and who get the job done in a time frame that will not make your company drag its heels. These three characteristics are instrumental in any successful translator.
As a result of years of carefully vetting our Spanish translator team, The Translation Company offers 5-star quality Spanish to English and English to Spanish translation services in the industry. If you are still skeptical of our stewardship, just ask any one of our numerous satisfied clients.
We have set ourselves apart in today's market not only by setting the bar for quality assurance but also by satisfying clients that have been given sub-par results in the past. If you have tried other Spanish translators before and have been delivered a product you were ashamed to present to other businesses, then rest assured that The Translation Company will not let you down.