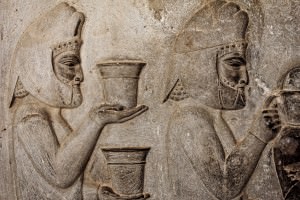 Wise words left to us by one of the most famous poets of the 13th century, Jal?l ad-D?n Muhammad Balkh?, or in English simply known as Rumi, have, over the years, become quite the trend on social media sites like Facebook. Rumi's work was renowned in the field of theology, since he was regarded as a mystic whose words encouraged spiritual transcendence, therefore his poetry is the legacy of that work.
These poems were translated worldwide and Rumi is one of the most praised and best selling poets in United States.  The original writings were in Persian and are widely glorified in Persian speaking world (like Iran, Tajikistan, and Afghanistan), moreover it had a significant impact on literature in these countries.
Rumi quotes on Facebook
His works were translated by a retired professor from the University of Georgia, Coleman Barks, and the Google search for "Rumi Facebook quotes" rates at above two million results. It seems a bit odd that a work devoted to spiritual advancement somehow ended up as a Facebook trend, which some may find paradoxical.
This feeling of confusion is probably caused by the fact that predominant content, or mood, on Facebook consists of photos that display drinking, partying, revealing outfits, bikinis etc. Even though that is true when one thinks about it, Facebook is a really vast network that has a number of users which is extremely high. It actually isn't hard to believe that there are at least two million users who like the poetry written by Rumi.
Chris Jansen the translator
According to Chris Jansen, quoting Rumi on a social network like Facebook is not such a bad thing. He stated that it had been good medicine and that Rumi's wisdom had introduced some mischief into the culture.
Chris Jansen is an Athenian who also dabbles in the translation of Rumi's writings – his new book that consist of collected translations of Rumi's work is called Illumination. Jansen added how Rumi's poetry helped to bring these two cultures together in a way, despite the ongoing turmoil between them.
He also formed a partnership during the creation of the "Illumination", her name is Fatima Saidi. Jansen started working with Saidi after he met her at the Maine humanities conference in 2013. Saidi lived as a refugee during her early life and spoke how, during those days, poetry saved her life, which left Jansen standing in awe. Once the conference was over, the two of them stayed in touch, and in the fall of 2013, Jansen brought up the issue of translating Rumi's poetry.
They worked on those document translations via e-mail and Facebook chat and by spring of 2014, they created a collection composed out of forty poems.
About "Illumination" 
It's worth mentioning that these are, as Jansen said, "versions" rather than direct translations. Since Rumi's work was very tightly connected to religion and mysticism and Jansen being an atheist, who studied molecular biology, wanted to simplify them. Spiritual ascension is something an individual must do on his or her own, there are no answers for something like that in those translations.
To put it bluntly, the words have no literal meaning. Saidi simplified the poems in English and Jansen did that in American. Jansen quoted Robert Bly, one of his mentors who also gave task to Coleman Barks to tackle the issue of translating Rumi. Bly stated that translating poetry is an equivalent to robbing a bank, since a poet does all the hard work and a translator gets all the joy out of it. He added that everyone should try to translate poetry for the sake of witnessing just how much is lost once the translation is compared to the original.
One must agree with this statement after all the language of a certain culture is there to serve the needs of that culture, therefore the philosophy and perspective of the same culture is reflected in its language for the purpose of shaping the minds of new generations. When you try to translate that into a different culture which followers are influenced by a different philosophy, you are very likely to be dissatisfied with your work, no matter how hard you try to adapt it.