Translation of Employee Handbooks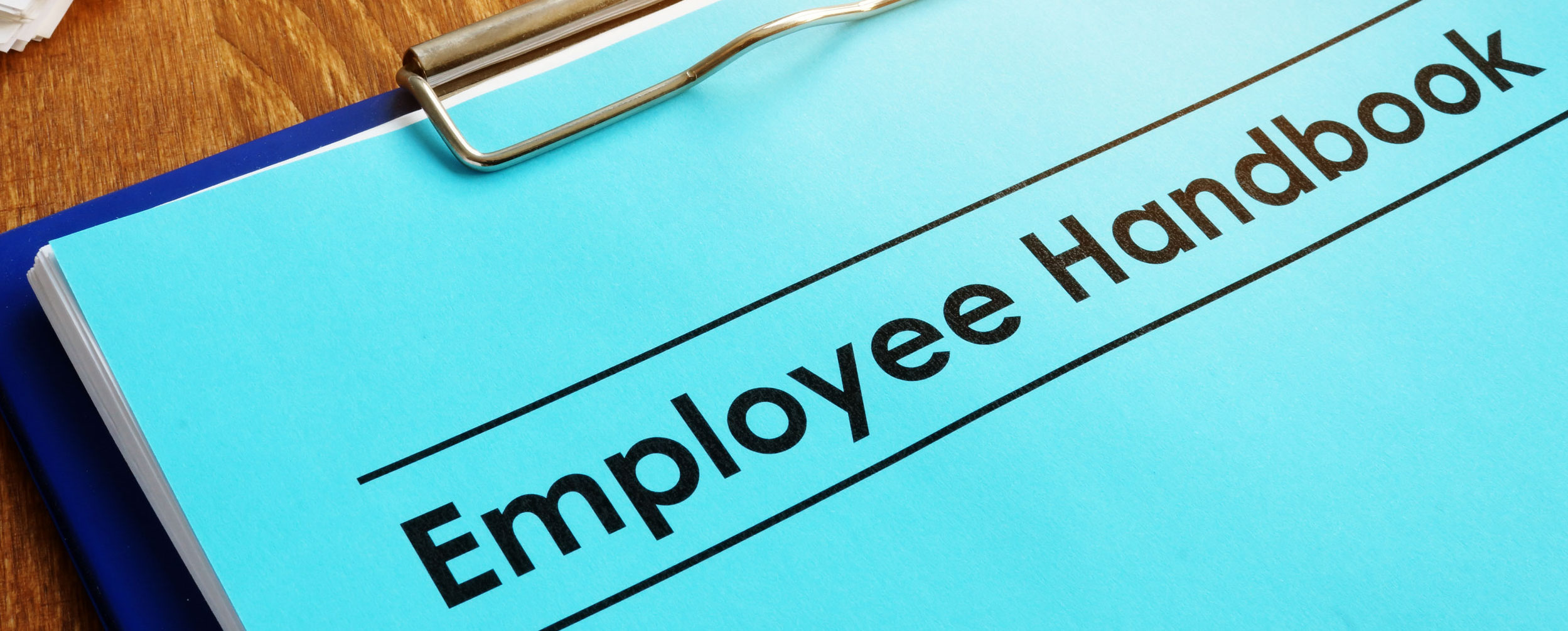 Employers use employee handbooks as an efficient way to communicate guidelines to employees about company policies and the employment relationship. Some states have a state law requiring an employee handbook in Spanish or another language native to the employees. Although English is obviously the US's official language, providing the company policies in other languages may protect employers from lawsuits. Company guidelines in the employee handbook provide information about the company, employee benefits, and what is expected of the employee, including:
workplace conduct
timekeeping
attendance
personal days
policies
guidelines
We Translate Employee Handbooks to Spanish
A properly drafted staff handbook is a valuable communication tool for employers. Getting a translation of your employee handbook increases awareness of your policies and reduce the risk of misunderstandings, friction, and labor lawsuits. It is important NOT to use employee handbook templates since these do not consider the specifics of your company. Use employee handbook templates only as a start point to avoid the legal problems that can arise when the employee handbook is not properly drafted.
For Spanish-speaking workers, a proper translation of the employee handbook in Spanish may represent an important communication channel. Although most Hispanic workers speak some degree of English, many of them can read/write only basic English. To get a quality employee handbook translation, make sure to choose a company experienced in human resources language translation.
Free Quote
sales@thetranslationcompany.com
800-725-6498
Get a Quote Now!
Our company is a Certified Women's Owned Business:
Hispanic Population Job Profile
In one of the more recent studies, 36% of Hispanics who are 16+ have higher end management positions and manual labor jobs. An additional 16% of 16 or older Hispanics were shown to work in offshoots of manual labor such as repairing and construction professions. Nearly 24% of this same demographic have occupations in the service industry, retail and office jobs take up 21%, and the remaining 2% is found in rural vocations such as farming and fishing.
Translation of Employee Handbooks: Why?
It is easy to see from the above stats that most of the Hispanic work-force is concentrated in industries where formal education is not highly required. Consequently, writing/reading skills in English are not so required. The consequence is that a Spanish version of the Employee Handbook is usually a MUST for companies located in these segments.
A company without an Employee Handbook in Spanish is vulnerable to lawsuits where
the Hispanic employee is unable to read and understand the company's Handbook in English
Another reason to get a translation of your emplloyee handbook is the new Immigration Act from President Obama and the White House. While providing legal status to previously undocumented workers, President Obama will also Crack Down On Employers.
This means your company will now have access to many of the same Hispanic workers now working legally for your company. If problems with immigration will no longer be an issue for your company, since they will be working legally, you should make sure you follow the law and provide clear guidance for these workers regarding their role, rights, and obligations with the company.
Free Quote
sales@thetranslationcompany.com
800-725-6498
Get a Quote Now!
General Tips for Employee Handbook Translations
1. Take into account federal and state laws. Many states require Employee Handbooks in the employee´s language in case he/she is not able to read in English
2. Provide a means by which employees can complain about harassment or discrimination. You want to know about things going wrong before they become a legal issue.
3. Use language skillfully. Straightforward instructions and information, appropriate tone, and even images where necessary will make your employee handbook more effective.
4. Make sure your handbook is part of your employees' routine. You don't want your document to be forgotten. If it is beneficial and representative of your policies, make sure it is easily accessible and refer back to it whenever communicating with your employees regarding their rights and duties.
5. Keep your handbook updated. Changes in policies should be immediately updated in the handbook. Ask your employees to acknowledge a change in your handbook versions by answering an email (office workers) or signing a receipt (workers without access to a computer).
6. Do not use employee handbook templates. These templates will do more harm than good unless you completely customize them to address your company's specifics.
7. Choose a clear name for your employee handbook. To be effective, your document must have a clear title and avoid legalese. The simpler and clearer, the better. Some of the most common names used:
Spanish Translation for Employee Handbooks

Choose the right provider of employee handbook Spanish translation for your company.
You want to get your back covered in case a poor translation results in
misunderstanding of your company employee policies.
Make sure the chosen company is experienced with the translation of Staff Handbooks in Spanish. They are the best way of conveying the same meaning of company policies. Only experience will enable a translation company to know these best choices of wording and style
Price is an important component of your choice, but do not ignore all other aspects important for choosing the right translation supplier. Make sure you ask for references, check the kind of clientele already using the supplier's service, and so on. Remember: when translating an Employee Handbook in Spanish, you get what you pay for.
Free Quote
sales@thetranslationcompany.com
800-725-6498
Get a Quote Now!
Spanish in the Workplace Laws and Regulation
OSHA Guidelines on Posters in Spanish
Job Safety & Health Poster (PDF)
How to Know if a Spanish Poster, Form, or Document is Required?
In addition to federal labor law posting requirements, most states have also enacted provisions requiring employers to post certain notices within their workplaces in Spanish. Although consulting a lawyer is the best way to know your obligations as an employer, a good rule of thumb is to see if there is a Spanish version of an official document such as a poster or a form. If there is a Spanish version, you are most certainly expected to use it even if not required by law.
Laws on Foreign Language Translations for the Workplace
According to Anne Larson- Ogletree Deakins's lawyer, there are different requirements about when employers must communicate with employees in foreign languages. Some federal laws require employers to provide workplace notices in the language in which employees are literate. Some of them being:
Family and Medical Leave Act (FMLA)
Migrant and Seasonal Agricultural Worker Protection Act
Executive Order 13496
National Labor Relations Act (only employers federal contractors or subcontractors)
Immigration and Nationality Act
That is why most large companies will have a Spanish employee handbook available in addition to their standard English version. Don't have one yet? We can help. Our cpmpany has been providing employee handbook Spanish translation to hundreds of companies in the US and abroad.
The Migrant and Seasonal Agricultural Worker Protection Act (MSPA)
This act provides employment-related protections to migrant and seasonal agricultural workers, and the U.S. Department of Labor enforces it. The directive for a Spanish version of information to be provided to Hispanic employees is mentioned throughout the act. Learn more: applicable laws, employment law guide, US Department of Labor on the MSPA act home-page.
Employee Handbook Translation: All Languages Translated
We translate employee handbooks to Spanish and 200+ other languages.
Although Spanish is the most requested translation for employee handbooks, our translation agency offers translation into other languages such as Chinese, Portuguese, Russian, German, French, Japanese, and Italian. Check our list with 200+ languages translated.