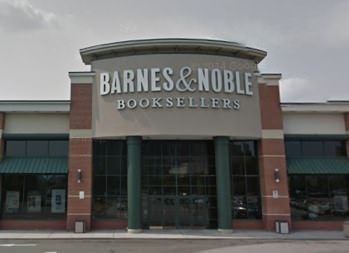 It's a sad day for book lovers in the Bronx. The Bronx Barnes & Noble, the first and only retail bookstore currently in the borough, has first decided to close its doors, leaving literary aficionados without a bookstore nearby.
Now, less than a day after the news broke and become viral, the landlord is "willing to negotiate" the terms of the lease.
If the store really closes, which can still happen if no solution is found soon, those in search of a good read will now have to make the trek to Manhattan, where Barnes & Noble has six stores, or to Brooklyn, where the retailer has two locations.
All in all, this is about much more than just the closing of a bookstore. The Bronx Barnes and Noble is an integral part of the Bronx community, having become a prominent community gathering place over the course of the last decade. Many residents travel by buses and trains to relax in the reading room or enjoy a coffee and a magazine in the café below the custom mural paying tribute to many major Bronx landmarks, including Fordham University, Yankee Stadium, Van Cortlandt House, and the Bronx River.
The Fight to Bring a Bookstore to the Bronx
The bookstore itself was actually the product of community-wide petition to the Barnes and Noble company. Stephen B. Kaufman, a state assemblyman from the Bronx in the 1990s, grew tired of the long train ride into Manhattan or to Westchester County every time he wanted something new to read.
Kaufman said that Barnes & Noble ignored early petitions, but was eventually moved to action when he, in collaboration with other organizers, took the campaign public. The team was able to garner thousands of signatures and even attracted the attention of the media, hosting several news conferences in which they called the chain "Barnes & Ignoble." A Barnes & Noble bookstore opened in the borough the following year.
Now, news of the closing has hit many residents hard. "It's like someone put a hand in your body and yanked out some of your heart," Kaufman said. "It hurts because this is a symbol of the intellectual coming-of-age of the borough, and it's just being removed because of a dispute between Prestige Properties and Barnes & Noble."
Lease Dispute Leads to Possible Closure
Prestige Properties, the company that leases the retail space to Barnes & Noble, explained that renewal of the current lease would have called for a rent increase, to which Barnes & Noble did not agree. The company offered a reduced rent until another long-term tenant could be found and also suggested a smaller space inside the same facility. However, Barnes & Noble's real estate agent declined.