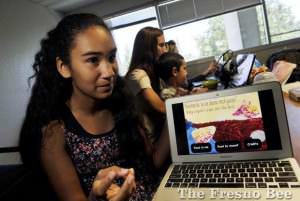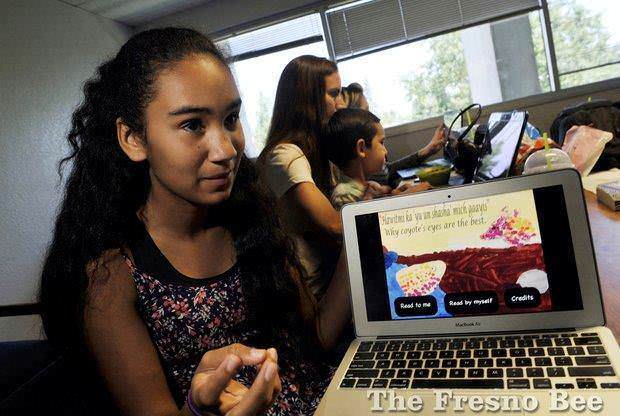 As with all else in nature, languages were created, they evolved and in some cases, they are extinguished. Many languages have long been abandoned and yet we still have detailed knowledge on them even though no one speaks them on a daily basis – e.g. classical languages like Latin and ancient Greek.
Others, however, simply die out with the last speakers as new generations adopt a more widespread common language. It is a shame to see this happen, since language is our strongest link with our culture and history. There is much to be learned from old traditions and the cumulative wisdom of our forefathers, all of which are reflected in the dialect that was used to convey important ideas and ideals.
Holly Wyatt understands this, but she had to watch as the language of her tribe, the Chukchansi, slowly faded into obscurity as younger Chukchansi generations veered away from old traditions. For over 40 years now, Wyatt hasn't had any real chance to speak the language of her ancestors nor to hear it spoken. Today, she sits in front of a large group of Chukchansi children, all of them being middle and high school students, eager to read the folk tales to them in the nearly forgotten language.
Technology allowing the preservation of languages
The students gathered at Fresno State and welcomed Wyatt, striving to bring back the language to the new generations using modern technology and making it both fun and easy to learn. The students have begun working on apps that would allow children to hear traditional Chukchansi folk tales in their original form. The education coordinator of the Picayune Rancheria of Chukchansi Indians, Kim Lawhon, herself a Chukchansi tribe member and a teacher at Coarsegold Elementary, has stated that: "One of the projects we've wanted to do is increase Chukchansi literacy".
The students of Fresno State and Coarsegold elementary are producing unique artwork that is to be featured in the design of the apps, while Holly Wyatt is providing the translation and even narrating. The technical aspects of the project are supervised by  Ogoki Learning Systems, a Canadian company which is focused on developing apps that allow tribes from across the country to learn their traditional languages.
Children taking matters into their hands and working on the project
Currently, there are only a handful of Chukchansi speakers among the tribe's people and the children know more about exotic foreign languages and cultures than about their own language and culture. A 16 year old Evergreen Continuation High School student, Audrey Hammond, has lamented the fact that she understands Japanese better than the language of her tribe and wants to do all she can to help educate her people. "I hope to one day be fluent in the language. My heritage is who I am" Hammond said. As witnessed by the scope of the project and the number of volunteers, her views are shared by the rest of the Chukchansi youth.
The first of the ten apps is already available
The aim of the project is to create different apps based on classic tales from Chukchansi folklore and in the original language, so as to promote Chukchansi literacy amongst both children and adults. These tales were translated into English and published back in 1944, and Wyatt is now working on translating them back into Chukchansi.
There are ten apps currently in the works, scheduled to be completed within the next few weeks. They will take the form of e-books, complete with illustrations created by the students and games with various interactive elements. The first app that was completed is a storybook with Chukchansi captions and narration, following a series of illustrations.
Reviving old tribal languages is an ongoing effort that shows promise
Darrick Baxter, app developer and president of Ogoki Learning Systems, has stated that their goal was to create: "something that is fun to play and that has the Chukchansi language in there".  According to Baxter the main motivation behind such projects is to: "see different tribes revitalizing and using their language again". The company has had some success so far and has garnered a lot of attention amongst the various tribes.
People, both young and old, are working together on preserving tradition and culture using modern tools to help preserve nearly forgotten languages. It is a noble cause that will, hopefully, produce some serious results.