The Translation Company Group LLC
San Francisco Office
Looking for translation services in the San Francisco Bay Area? Look no further! Translation and Localization Services in Santa Clara - the heart of Silicon Valley:
Complimentary Advisory Services for Start-ups
What about learning how to use language services to meet your strategy goals? At The Translation Company you are welcome to discuss with our top management about your needs. Free consultation with no strings attached. We are happy to share our knowledge acquired for almost a decade in the industry with you. Call us today.
For a free quote now, please contact sanfrancisco@thetranslationcompany.com
San Francisco Bay Area
The leading financial and cultural center of Northern California and the San Francisco Bay Area.
San Francisco encompasses a land area of about 46.9 square miles on the northern end of the San Francisco Peninsula. It is the most densely settled large city (population greater than 200,000) in California and the second-most densely populated major city in the United States after New York City.
Today, San Francisco is ranked 44th of the world's top tourist destinations and was the sixth most visited one in the United States in 2011. The city is renowned for its cool summers, fog, steep rolling hills, eclectic mix of architecture, and landmarks, including the Golden Gate Bridge, cable cars, the former prison on Alcatraz Island, and its Chinatown district. It is also a primary banking and finance center.
Why San Francisco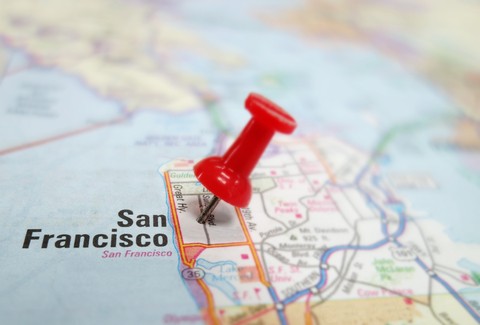 The city of Santa Clara is home to many Silicon Valley companies such as McAfee, Palo Alto Networks, Intel, Applied Materials, and Nvidia. Our proximity to technology leaders enables us to serve them in their needs for translation services to localize their products and services into languages such as Spanish, Portuguese, Chinese, and Russian.
We are happy to visit companies in Santa Clara and the SF Bay Area to present our translation services. To schedule a visit, please contact us at sanfrancisco@thetranslationcompany.com.
Other Areas
Clients in nearby towns are welcome:  Cupertino, Palo Alto, Milpitas, San Jose, etc.