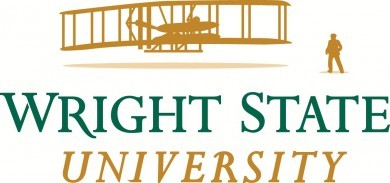 Wright State University – Department of Modern Languages
Wright State University – Department of Modern Languages
Undergraduate
Continuing Education
Graduate
Professional Studies
About the Program
Program Description
Master of Education: Classroom Teacher: Modern Languages (Degree 237)
Introductory Coursework
ED 751 Educational Statistics and Assessment for Education
ED 771 Educational Leadership Behavior
ED 701 Advanced Educational Psychology
Professional Requirements
EDT 749 Introduction to Instructional Media
ED 810 Seminar in Elementary Education or ED 820
Seminar in Secondary Education
ED 627 European Languages: Children?s Literature, Music & Art
ED 625 Curriculum and Methods of Modern Foreign Language:
Curriculum and Methods
Program Electives
24 hours of graduate courses in the Modern Languages or related courses.
Electives in Spanish:
600 Courses: The Art of Translation; The Poetry of Pablo Neruda; Spain?s ?Generation of 1898?; Golden Age Spanish Literature; Advanced Spanish Grammar and Composition; Contemporary Latin American Literature; Latin American Nobel Authors; Modern Women Writers of Spain and Latin America.
Editor notes
The Master of Education in Spanish offered by the Wright State University is actually designed for those willing to become teachers, but since it teaches Spanish language, culture and literature, and also includes a course on the art of translation it is an option to be considered in the translation studies field. There are courses in French and German, but there are no translation course in these languages.
Link
http://www.wright.edu/cola/Dept/ml/graduate.html
Contact Information
Wright State University
325 Millett Hall
3640 Colonel Glenn Hwy.
Dayton, OH 45435-0001
Mr. Chris Murphy,
College of Education,
Phone: 937-775-4508
E-mail: chris.murphy@wright.edu