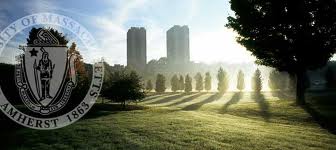 University of Massachusetts, Amherst, MA – Translation Center
University of Massachusetts, Amherst, MA – Translation Center
Undergraduate
Continuing Education
Graduate
Professional Studies
About the Program
Program Description
For graduate students. Training in the translation of Chinese literature and the introduction to translation theory and practice.
The demand for advanced study in translation and interpreting is growing. The trend towards globalization is continuing to open up new markets, providing multilingual job opportunities for translation professionals in numerous fields. Businesses and governments are increasingly looking to hire professionals with cross-cultural communication skills as well as experience in translation and interpreting.
Aware of all that, the UMass Translation Center provides a Master of Arts in Translation Studies, Interpreting certificate programs, as well as Graduate and Undergraduate classes in translation and interpreting.
M.A. In Translation Studies
The Master of Arts in Translation Studies is a separate track of the M.A. in ComparativeLiterature. Thirty-three credits are required. The degree can be completed in one year, including the summer, with two semesters of four courses each (12 credits each) and a summer spent writing the thesis (9 credits). Two languages are required (one may be English). Students will explore practical techniques and strategies of translation in addition totheoretical and cultural studies implications of their field.
Interpreting Certificates
Medical Interpreting Certificate (online)
This program is intended for UMass undergraduates, graduates and non-affiliated professionals. In this program, students will learn how to interpret for both patients and for health care providers in a medical setting. Skills covered include medical terminology, word derivations abbreviations, memory retention, note-taking, standards of practice, ethics, and multicultural problem-solving. This class is multilingual, with most major languagesoffered.
Students passing the course will receive a certificate and are eligible for three ContinuingEducation Units (CEUs) and/or 3 academic credits. Open to interpreters, translators, bilingual health workers, nurses, doctors, hospital administrators, therapists, social workers, and anyone interested in improving the quality of bilingual health care.
Interpreter Studies Certificate
This program is intended for UMass undergraduates, although graduate students and non-students are welcome to apply as well. It is an introduction to the theory and practice of language interpreting, and open to any language pair. Students will learn about the history of interpreting, modes and theoretical models, ethics and standards, as well as skills & techniques to work as interpreters in a variety of settings. This program is not acertification (no such thing exists in the United States except for court interpreters in a few languages and ASL interpreters), but serves as basic preparation for future studies and work in the field.
Translation Courses
Translation and Technology
This course introduces students to the exciting world of translation and multilingual computing. The course covers a range of technologies that are useful for students of all languages, helping them expand their international communication skills, no matter their field of study.
Advanced Translation and Technology
Advanced Translation Technologies covers a range of advanced translation techniques and technologies, including project management, HTML, graphics editing, Internet authoring and file-sharing, digital video subtitling, software localization, and translation memory tools.
Theory and Practice of Translation
For undergraduate students. Workshop for literary and nonliterary translators. Some theory, lots of practice.
Comparative Literature Courses
Theory and Practice of Translation
The History of Translation
For graduate students. Readings on translation by translators, philosophers and scholars from the ancient world to the present, focusing on the changing role of translation in culture over time.
Translation and Post colonial Studies
For graduate students. Seminar. Reading and discussion of translation and post colonial studies scholarship.
Translation and Contemporary Fiction
For graduate students. Seminar. Reading and discussion of contemporary fiction and theoretical texts on translation theory.
Translation, Ethics, and Ideology
For graduate students. Seminar. Investigates the ethics of translation in relation to language,culture, literary form, and ideology.
Asian Languages Courses
Problems and Methods of Translation
For graduate students. Advanced training in Japanese>English translation of modern Japanese, including journalistic, political, commercial and literary texts.
Problems and Methods of Translation
Costs
Check with the university.
Editor notes
With an interesting proposition, the UMass Translation Center provides translation and interpreting services, as well as translation and interpreting courses, which allows them a rare approach in translation schools, which is not to lose focus on the professional aspects of translation theory and vice-versa. Furthermore, a good variety of courses is offered related both to technical and literary translations.
Link
http://www.umasstranslation.com/academics/
Contact Information
The Translation Center
19 Herter Hall
University of Massachusetts
Amherst, MA 01003-9312
Tel: 413-545-2203
Toll Free: 877-77U-MASS
Fax: 413-577-3400