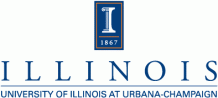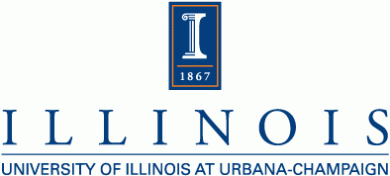 University of Illinois at Urbana-Champaign
University of Illinois at Urbana-Champaign – French Translation Online Certificate Courses
Undergraduate
Continuing Education
Graduate
Professional Studies
About the Program
Program Description
The Professional Development Sequence in French Translation at the University of Illinois at Urbana-Champaign is a graduate-level certificate program offered to students who have already completed a BA in French or have a BA in anothersubject and native or near-native knowledge of French and English.
The program requires that you take five courses, all delivered completely on-line, including the two foundation courses entitled Techniques in Translation I & II (FR 419 and FR 421).  Electives can be drawn from other courses offered to meet the5-course requirement, including History of the French Language (FR 417), French Lexicology (FR 591), Techniques in Scientific Translation (FR 591), and Commercial and Economic French I and II (FR 485 and FR 486).  Although you are required to take three of these electives, you may take as many as you please.
Courses
FR 417: History of the French Language
Introduction to the historical development of the French language, from its Latin origins to the present. Analysis of texts from a variety of genres across the written history of the language, and an examination of the social role of the language inthe definition of France.
FR 419: Techniques in Translation I
This course focuses on practical techniques for translating literary and non-literary texts from French into English and vice versa. Areas covered include: language-specific strategies for French/English translators, the importance of context, common pitfalls to avoid, making use of translator's tools, and analyzing othertranslations. Students will do some translation work in both directions, but most of their work will be done into their native language.
FR 421:  Techniques in Translation II
Continuation of FR 419. A working knowledge of the tools, techniques, and strategies available to translators is assumed, so students enrolling in this course should have already taken an introductory translation course (such as FR 419) orshould have some previous translation experience. Students are expected to choose and translate page-length texts into their native language, as well as correct, edit, and offer feedback to their fellow students.
FR 485:  Commercial and Economic French I
Studies French business practices: company structures, selling and buying techniques, banking, import/export and other commercial negotiations, employment, formalities, and conventions of letter-writing; involves both theory and practice.
FR 486:  Commercial and Economic French II
Emphasizes business correspondence and simulation of business practices in the areas introduced in FR 485; also focuses on geographic and economic topicspertaining to France within the European community and Europe in general.
FR 591: Autonomous Technology-Assisted Language Learning
This course is designed to appeal to a wide range of graduate students who are interested in second language learning from one or more of the following four perspectives: (a) second language teaching and/or teacher training, (b) second language acquisition research, (c) the development, implementation and/or evaluation of technical tools (software and hardware) for second languagelearning, and/or (d) personal improvement in second language proficiency in any language at the intermediate to advanced level.
FR 591: Scientific Translation
This course is an introduction to the translation of scientific texts from French into English and from English into French. We will explore the question of what constitutes a "scientific" text, looking at the styles and characteristics of a variety of texts, including popular science magazines, textbooks, medical texts of all types, and formal, published research papers. At the end of this course, studentswill be familiar with the wide variety of texts that fall into the category of "scientific" and will have developed strategies for translating them. We will also explore the question of how much "science" a translator has to know to work on texts in thiscategory and how to develop themselves as translators in specialized areas of scientific translation. There is no textbook required for this course. All course documents will be posted on the course web site. Students are advised to purchaseJean Delisle's La Traduction raisonnée for reference. This text is the foundation of theintroductory courses and the principles will be applied to this course.
Costs
Check with the institution.
Editor notes
The graduate-level course offered by the University of Illinois covers the history of the French language, translation techniques, specialization in Commerce and Economy and a rare field of specialization: Scientific Translation.
Link
http://www.brown.edu/Departments/Comparative_Literature/undergrad/
Contact Information
2090 Foreign Languages Building, MC-158
707 South Mathews Avenue
Chicago, IL 61801 US
Deborah Windes
Academic Outreach Program Director
800-252-1360
outreachinfo@uiuc.edu