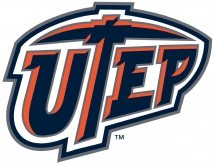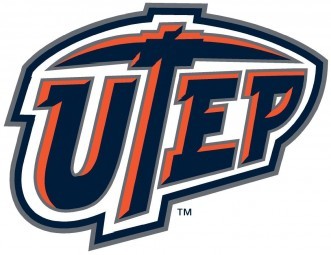 The University of Texas at El Paso – Bilingual Program in Creative Writing
The University of Texas at El Paso – Bilingual Program in Creative Writing
Undergraduate
Continuing Education
Graduate
Professional Studies
About the Program
Program Description
Bachelor of Arts in Creative Writing
The following is the detailed undergraduate program for a Bachelors of Arts degree in Creative Writing.
Required Creative Writing Courses:
ENGL 2300 or 3341 History of Form I (prerequisite for CRW 3362)
ENGL 2301 or 3342 History of Form II
Creative Writing Gateway Course
2. Creative Writing Junior-Senior Block
Reading and Writing Fiction
Reading and Writing Poetry
Writing and Society
Narrative Technique
Poetics
Playwriting
Screenwriting
Non-Fiction
Literary Translation
MFA in Creative Writing
The Bilingual MFA in Creative Writing is designed to provide the highest professional preparation and training to individuals who wish to pursue careersin writing or the teaching of writing. The MFA curriculum culminates in the writing of a book length manuscript of original creative work (thesis).
Required Form and Theory Courses
Narrative Theory and Poetics
Forms and Techniques of Fiction
Forms and Techniques of Poetry
Workshop and/or Variable Topics courses CRW 5366 Advanced Fiction Writing
Advanced Poetry Writing
Advanced Playwriting
Advanced Screenwriting
Advanced Creative Non-fiction
Variable Topics, e.g., Prose Poem, Novella, Literary Magazine Production
Studies in Form
The Literary Marketplace
The final thesis will consist of a book-length manuscript of original fiction, poetry, play, group of essays, or screenplay, accompanied by a preface. Each candidate is required during the first semester of thesis hours to submit a thesis proposal and asample of the thesis-in-progress to the thesis committee. The thesis will be prepared under the direction of a three-member supervising committee and will be defended orally.
Both programs offer the following course:
Literary Translation (3-0)
Theoretical consideration, reading and practice in various forms and approaches to literary translation, including individual projects.
Costs
Check with the institution.
Editor notes
The purpose of the Bilingual Program in Creative Writing in English andSpanish offered by the University of Texas is to develop writing skills in both languages, which is a very important skill for a translator willing to work with literature or other themes related to creative writing, such as video games, marketing, etc.
Link
http://www.academics.utep.edu/Default.aspx?tabid=13819
Contact Information
Department of Creative Writing
University of Texas at El Paso
Liberal Arts 415
500 West University Ave.
El Paso, TX 79968
Office Administrative Assistant
Lori De Los Santos
Phone: (915) 747-5713
E-mail: ldeloss@utep.edu