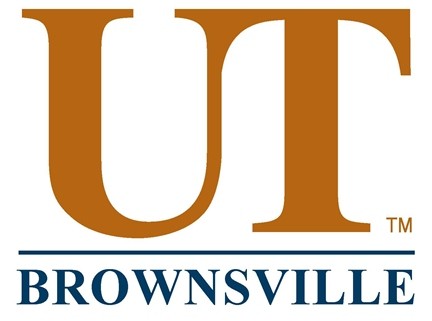 The University of Texas at Brownsville – Department of Modern Languages
The University of Texas at Brownsville – Department of Modern Languages
Undergraduate
Continuing Education
Graduate
Professional Studies
About the Program
Program Description
Undergraduate Studies
Spanish B.A.
The Bachelor of Arts in Spanish offers majors an integrated, sequenced course of study comprising 12 courses (36 semester hours), at the advanced 3000/4000-level. Students begin their study with two Core foundation courses, SPAN 2321 and SPAN 2322, that introduce them to the major and develop the basic skills in language, culture, and literature that are required of subsequent advanced, 3000 and 4000-numbered courses. Upon completion of SPAN 2321 and SPAN 2322, majors enroll in twelve upper division (advanced) courses, totaling 36 semester hours, taken from a cohesive but diverse course of study distributed in four areas: language, literature, culture, and translation. Majors begin their advanced study with 3000-level language and literature courses, continue with more advanced 4000-level courses
Translation Studies
The bachelor's degree with a minor in Translation Studies in Spanish (TRSP) and the Associate in Arts degree in Spanish Translation prepare students to be practitioners of the art and science of translation and interpretation, enabling them to play a vital role in shaping the global society of the 21st century. These degree programs develop the analytical skills, cultural literacy, conduct,competence, and professional integrity needed to become superior translators and interpreters.
Translation Studies Minor
The bachelor's degree with a minor in Translation Studies requires the completion of 18 hours of upper division Translation Studies in Spanish (TRSP) courses. A student planning to minor in Translation Studies must also complete a major field of study and satisfy all General Education Requirements. Students earning a baccalaureate degree may earn a minor in Translation Studies by meeting all of the requirements for the major and minor fields. Courses may not be used to satisfy a requirement for both a major and a minor or for two majors and two minors. Prerequisites for enrollment in Translation Studies courses include 6 hours of Freshman English and 6 hours of Spanish, chosen from the following courses:SPAN 1373, 2316, 2317, 2321, or 2322.
French Language and Translation Minor
The Bachelor of Arts degree with a Minor in French Language and Translation will require from 18 to 21 hours in French, 9 of which must to be upper division. Students with high school credits inFrench could be "tested out" or waived from taking first-year college French. Students with no previous knowledge of French would be required to complete 21 hours (12 lower division, 9 upper division) for the minor in French Language and Translation.
Costs
Check with the university.
Editor notes
The four courses offered by the University of Texas focus not only on translation, but also on language, literature and culture, which is generally enough to start a career as a translator. A disadvantage is that there is no emphasis on technical translations, no courses on translation tools and no other specialization apart from literature.
Link
http://blue.utb.edu/mlang/mldegree.htm
Contact Information
The University of Texas at Brownsville
80 Fort Brown, Brownsville, Texas 78520
Undergraduate Studies Advisor
Mr. Juan Antonio González
Associate Professor of Spanish
Office: CHS 284
Phone: 956-882-8831
E-mail: juanantonio.gonzalez@utb.edu