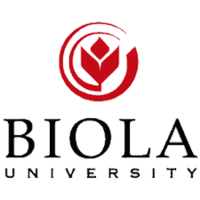 Graduate Institute of Applied Linguistics – Dallas
Graduate Institute of Applied Linguistics – Dallas
Undergraduate
Continuing Education
Graduate
Professional Studies
About the Program
Master of Arts in Applied Linguistics:
Bible Translation Concentration
Students enrolled in this degree program may designate a concentration in Bible Translation, Cross-Cultural Service, or Descriptive Linguistics. Graduates of Bible Translation program will be recognized by SIL International as having completedthe minimum academic training requirements to serve with that organization in the specialist role of Bible translator.
General Core courses for the M.A. in Applied Linguistics
Field Methods and Linguistic Analysis
Field Data Management
Discourse Analysis
Cross-Cultural Teaching Seminar
Semantics
Culture, Language and Mind OR
Semantics and Pragmatics
Bible Translation Concentration Courses
Translation Course Requirements Course
Culture, Language and Mind OR  Semantics and Pragmatics
Theory and Practice of Translation
Language Requirement
New Testament Greek for Translators 1 OR Biblical Hebrew for Translators 1
Language Requirement 
New Testament Greek for Translators 2 OR Biblical Hebrew for Translators 2
Principles of New Testament Exegesis OR Principles of Old Testament Exegesis
Editor notes
Although the purpose of the course is to focus only on bible translations and to prepare the translators to work in this field after they finish their course in Dallas, Texas, there is no doubt that the study of the most translated book ever provides the translator with enough theory and practice in translation so that he can work in other fields if he has other specializations.