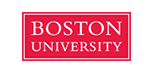 Boston University – Community Interpreting
Boston University – Community Interpreting
Undergraduate
Continuing Education
Graduate
Professional Studies
About the Program
Program Description
The Boston University offers programs in community, legal, and medical interpreting for multilingual professionals who are able to speak, read, and write English and Chinese, Portuguese, or Spanish fluently. The students are part of cohort groups. There are classes for Portuguese and Spanish speakers starting in September, and classes forChinese speakers annually beginning in January.
Community Interpreting
Students will be exposed to the requirements and vocabulary of social service interpreting, educational plans, advocacy issues, and the proper interpreter ethic to use when interfacing between government representatives and individuals and groups in a variety of settings. Community interpreters facilitate access to legal, educational, medical and social services. They may work for state agencies, municipal agencies, neighborhood clinics, attorneys, investigators, union representatives, advertising firms, doctors, city mayors, news media or police departments. Often they develop private clients within the language community they serve.
Introduction to Communication and WrittenTranslation
Community/Public Service Interpreting
Legal Interpreting
This program acquaints students with the various courts and other forums where legal interpreting most often takes place. Each forum and each type of legal procedure is governed by different expectations, protocol, and vocabulary requirements for the interpreter. Students study the professional ethics of legal interpreting. They learn to apply formal rules and standards to specific situations, learn about the specialized tools and skills of legal interpreting, and start working on their prospects.
This course presents the full range of legal scenarios that commonly employ interpreters, from criminal court sessions to depositions to financial affairs to hearings before immigration authorities. It is imperative that interpreters working in this area understand the fundamentals of legal processes and have mastered legal terminology, so there is anemphasis on acquiring this knowledge. Students must also be aware of the strict ethical standards and responsibilities by which legal interpreters are bound. This course covers these fundamentals using a combined lecture and practicum format.
Medical Interpreting
Medical interpretation is the fastest-growing specialization within the field of multilingual professionalism. Students learn to balance the proper degree of professional reserve with the compassion and caring that are critical to the healing process. Through case studies, role-playing, and the review of medical procedures, the students prepare themselvesto serve competently as bridges between medical personnel and patients from a variety of ethnic communities.
This course provides tools to develop and master the art and skills of medical interpreting and understand the role, responsibilities and boundaries of the interpreter, seen as an active team player in the triadic medical interview (provider-patient-interpreter). The course also presents the interpreter's role as linguistic and cultural mediator in multidisciplinary settings and provides an introduction to anatomy, physiology, medical terminology, medical procedures and the role of various medical providers.
Costs
Courses range from $800 to $1,300. A Certificate is obtained after completion of the courses.
Editor notes
The interpreting courses offered by Boston University comprise two of the most important fields of the industry, Medical and Legal, being exposed to the vocabulary of social service interpreting, educational plans, advocacy and medical issues.
Link
http://professional.bu.edu/cpe/interpreter-translator-comm.asp
Contact Information
1010 Commonwealth Avenue, 2nd Floor, Boston, MA 02215
Phone: 1-866-633-9370 or 617-353-4497
E-mail: cpe@bu.edu