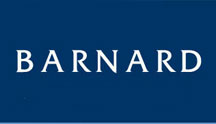 Barnard College
Barnard College – French Translation
Undergraduate
Continuing Education
Graduate
Professional Studies
About the Program
Program Description
Courses in the French Department have a twofold objective: to perfect fluency in the written and spoken language, and to develop an understanding and appreciation of the literature and culture of France and French-speaking countries.
The Major in French
There are three majors available to prospective students in the department:
Language and Literature:
This program emphasizes the language, culture, and literature of France and other French-speaking countries.
Translation and Literature::
This program teaches students to translate from French into English and English into French, within a context of French culture and literature.
French and Francophone Studies:
This program emphasizes the historical and contemporary interrelationship between France and the French-speaking world in their social, literary, and cultural aspects.
Eleven courses are required for each specific major:
Language and Literature (Translation related courses)
FREN BC 3013: Advanced Writing
A workshop format course to perfect writing skills in French. Writing formats that will be used over the semester include narration, portait, essai, explication de texte, dissertation, film and book reviews, and correspondence.
FREN BC 3014: Advanced Translation into English
Translation of various styles of prose and poetry from French to English.
FREN BC 3017: Rapid Reading and Translation
Using selected texts from a variety of sources, the course aims at enhancing reading and comprehension skills through oral translation and discussions leading to increased competence in grammar, vocabulary, and pronunciation.
Translation and Literature
French and Francophone Studies
The student is expected to declare her option by the end of the junior year. Programs may include additional courses in French literature, culture, and language, or in other subjects which may vary with the interest of the student. Certain courses in the French and Romance Philology Department at Columbia University may be substituted with the approval of the Chair. A student who elects French as part of a combined double or interdisciplinary major will establish her individualized program with the departments concerned. All combined or interdisciplinary majors require approval from the Committee on Petitions and Academic Standing.
Editor notes
With its twofold objective of improving the French language and developing an understanding of French Literature and Culture, the Major in French offered by the Barnard College is not a complete translation course only because it doesn?t cover translation tools and doesn?t offer other areas of specialization, but it has translation courses that provide a good overview of many aspects of translation.
Link
http://cook.biola.edu/grad/programs/ma/appliedlinguistics
Contact Information
320 Milbank Hall
Barnard College
3009 Broadway
New York, NY 10027
Phone: 212.854.8312 / fax: 212.854.7491
E-mail: taldrich@barnard.edu