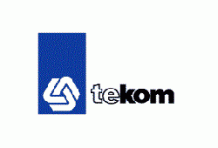 Tekom – German Society for Technical Communication
Features
The Gesellschaft f?r Technische Kommunikation e.V. ? is the German professional association for technical communication. It is a platform for the exchange of information and experience, and promotes the training and advanced qualification and further professionalization of its members. The tekom is actively committed to increasing the standing and position of technical communication in companies and among the public. It was established in 1978 in Stuttgart and has retained its offices there to this day. The Ministry of Finance recognizes tekom as a professional association.
The main goal of the association is to promote the career-political and business interests of all those involved with technical communication and documentation.
In recent years, the tekom has been highly successful in its mission of developing and establishing the professional image of the technical writer in the industry. Thanks to its efforts, the profession of the technical writer has had its own profession ID with the Federal Employment Agency right since 1989.
Besides trying to establish the image of this profession, the tekom strives constantly to make known to the public the concerns of technical communication and documentation.
Benefits
- Free access to the WebForum under http://www.tekom.de/index_neu.jsp?.
Here you will find the service platform with all important information on the subject of technical communication, including free consultation in the following areas:
- Adobe Acrobat, Author IT, Legal Service, Laws, Standards and Guidelines, Help Systems, Interleaf/Quicksilver, Cost Calculation, MS Word, Terminology, Readability of text, XML, Insurance Cover for Technical Editors
- Free access to all articles (German and English versions available) and information on the WebPortal
- Free subscription to the professional journal 'technische kommunikation' (Equivalent value: 46,02 EUR)
- Conference and Seminar Fees at a reduced rate For example: Participation in a 3-days conference at 500 EUR instead of 750 EUR (2-day conference participation 400 EUR instead of 600 EUR) plus 19 % VAT;
- Free qualification consultancy as part of the certification for Technical Editor (for paying members)
Membership
Annual Fees:
Individual Members: From 50 to 102
Business Affiliate: From 250 to 1,022
University Affiliate: 306
Contact Information
German Society for Technical Communication
Gesellschaft f?r Technische Kommunikation e.V.
Roteb?hlstra?e 64
70178 Stuttgart
Telefon: +49 711 6 57 04-0
Telefax: +49 711 6 57 04-99
Email: info@tekom.de