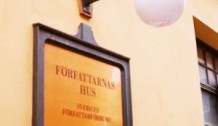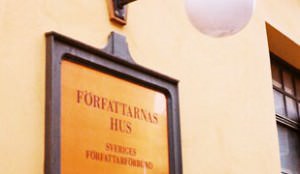 SWU – Swedish Writers' Union
Features
The Swedish Writers? Union is the central professional organization for writers and literary translators in Sweden. We promote the right of our members to a reasonable return on their work by safeguarding their moral rights, seeing to it that their works are not misrepresented or made public in ways not intended by them as authors, by entering into agreements which give our members financial gain and provide for their social security, and by protecting and aiding our members when, in the practice of their profession, they find themselves in conflict with employers, commissioning parties or the authorities.
Benefits
SWU safeguards the economic and moral interests of its members by defending freedom of expression and of the press, and keeping up to date with copyright
stipulations and the laws regulating copyright.
Membership
Contact the association for information on membership costs.
Contact Information
Swedish Writers? Union
Drottninggatan 88 B
Box 3157
103 63 Stockholm
Phone: +46 (0) 8 545 132 00
Email: sff@sff.info