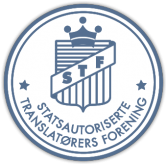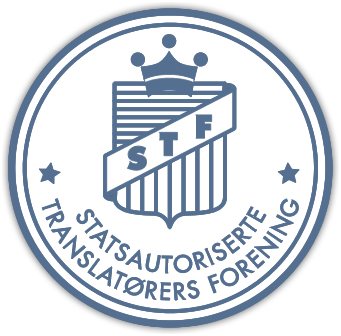 STF – The Association of Government Authorized Translators in Norway
Features
The association itself was founded on 14 November 1913, and is one of the oldest translators' associations in the world. It is organized and run as a non-profit association for the purpose of protecting the interests of its members.
The members have passed a very demanding translation examination, written and oral, into and/or out of Norwegian and the foreign language concerned. This "Translat?reksamen" represents the highest Norwegian qualification for written translation to and from Norwegian of specialized texts (economic, administrative, legal, mercantile and technical). As a result, successful candidates are authorized by the Norwegian government, currently represented by Norges Handelsh?yskole (Norwegian School of Economics and Business Administration) to place their stamp and signature on their work, along with the words "True Translation Certified".
STF enjoys great respect as a professional association of highly skilled members, and it has for some years been a member of the F?d?ration Internationale de Traducteurs (FIT).
Benefits
The association protects the interests of its members by:
– seeking greater recognition for the Government Authorized Translators as highly skilled professionals
– promoting good translating practice and supporting its members with guidance and information
– working for greater understanding among the authorities and relevant user groups of the importance of quality translations
– strengthening the links among colleagues and promoting high professional standards and work ethics
Membership
Contact the association for information on membership costs.
Contact Information
STATSAUTORISERTE TRANSLAT?RERS FORENING
Springarstien 17, NO-4021 Stavanger, Norway.
Phone: +47 51 54 21 90
Fax: +47 51 54 14 27
Contact Form: http://www.statsaut-translator.no/website.aspx?displayid=1271