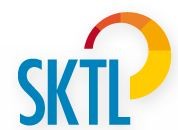 SKTL – Finnish Association of Translators and Interpreters
Features
The Finnish Association of Translators and Interpreters - also known in Finland as SKTL, an abbreviation derived from the Association's name in Finnish - is a professional organisation that was founded in 1955. The Association's objectives include: to advance the professional interests of translators and interpreters; to promote national and international co?operation within the sector; to foster the education and training of translators and interpreters, thereby contributing to improved quality within the sector; and to promote compliance with international recommendations concerning translation and interpreting.
The Association has some 1,800 members, grouped into five sections:
literature translators
document translators
AV
translators
interpreters
teachers and researchers
There are local chapters of the Association in the cities of Tampere and Turku.
Each section looks after special issues relevant within its field, and follows topical events and current trends. The sections and local chapters hold meetings at least
once a month. In addition to the business meetings,these gatherings include some aspect of training or professional development.
Five committees have been set up, to support the work of the Board of the Association. These are the Committee for International Affairs, the Committee for Literary Affairs, the Education Committee, the Conciliation Committee and the Information Committee.
The Association's Office is the centre of operations. The office staff, consisting of two full-time employees, provides both members and the general public with
guidance and information.
Benefits
The Finnish Association of Translators and Interpreters collectively represents translators, interpreters and related professionals, such as translation teachers,
researchers and students.
Dissemination of information is a focal point of the Association's activities. The Association promotes discussion of matters pertaining to translation and
interpreting in the media and through communication with the authorities.
It also monitors the copyrights not only of the membership, but also of the entire sector. For instance, all copyright-related fees and payments payable by YLE, the
Finnish Broadcasting Corporation, are paid through the Association.
Education and training is another important sector within the sphere of the Association's activities, because translators and interpreters face ever increasing
demands with regard to quality, competitiveness and service. Education and training is planned either solely by the Association, or together with institutions
providing education and training in the sector.
Membership
Contact the association for information on membership costs.
Contact Information
The Finnish Association of Translators and Interpreters
Meritullinkatu 33 A
FI-00170 HELSINKI
FINLAND
Tel. +358 9 445 927
Fax +358 9 445 937
E-mail: sktl@sktl.net