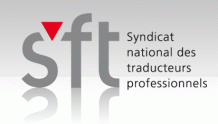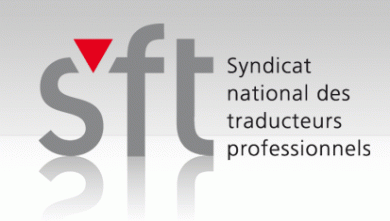 SFT - French Society of Translators
Features
The French Society of Translators is the National Union of Translators in France. It has over a thousand members, translators and interpreters, including a number of legal experts.
SFT carries out an active policy of information among its members, and assists the translators in the various aspects related to the exercise of their profession.
SFT, very aware of the importance of quality, is in a daily struggle for greater professionalization of translation and for the implementation of best practices.
Benefits
Members have access to corporate communications of SFT, including the news within the profession, and they also receive the electronic newsletter monthly
- Possibility of registration for translation forums (medical translation forum, forum on translation fees, etc.)
- Participation in meetings organized by members of SFT
- Participation in courses and events organized by SFT
- Assistance from the conciliation board in disputes and legal aid by phone
Membership
Annual fee: 185 ?
Admission fee: 40 ? (new members)
Contact Information
Soci?t? fran?aise des Traducteurs
CERTEX
22, rue de la P?pini?re
75008 PARIS
T?l. : 01 42 93 99 96
Fax : 01 45 22 33 55
Email: secretariat@sft.fr