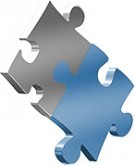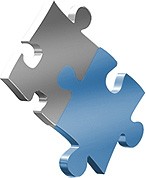 JTA - Jordanian Translators' Association
Features
The Jordanian Translators' Association is the first and the only Jordanian national professional association of translators and interpreters. It was established in November 1993. Up until that time there was no single national professional association, although there were several public and private professional bodies. JTA plans to have branches in the main cities of Jordan (i.e. Irbid, Zerka, and Kerak, among others). The affairs of JTA are controlled by its Administrative
Board subject to its statutes and any resolution passed by the Association in the General meeting. JTA was admitted to the membership of the Arab Translators
Federation in June 1995 and to the membership of FIT (the International Federation of Translators) in April 1998. Fifteen members, out of its eighteen founding
members, are university professors specialized in Linguistics and/or Translation. Currently, JTA has more than three hundred full-members and twenty associate and honorary members. The Association is a non-profit organization and has no political, regional, sectarian or tribal objectives.
Benefits
- A member shall have the right to vote and nominate himself/herself to the Administrative Board?s elections or any other committee in pursuance to the Statutes.
- A member shall have the right to enjoy all privileges and facilities the Association grants its members.
Membership
Contact the association for information on membership costs.
Contact Information
Jordanian Translators' Association
c/o Dr. Abdulla Shunnaq
P.O. Box 4990
Yarmouk University
211 - 63 - Irbid
Jordanie
Fax: +962 2 721-1137
Contact Form: http://www.jta1993.com/web/ContactUs.aspx?Lang=1