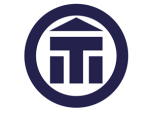 ITI – Institute of Translation & Interpreting
Features
The Institute of Translation & Interpreting was founded in 1986 as the only independent professional association of practicing translators and interpreters in the United Kingdom. It is now one of the primary sources of information on these services to government, industry, the media and the general public. With its aim of
promoting the highest standards in the profession, ITI serves as a meeting place for all those who understand the importance of translation and interpreting to the
economy and society, particularly with the expansion of a single European market of over forty languages and the growth of worldwide communications. ITI offers guidance to those entering the profession and advice not only to
those who offer language services but also to their customers.
ITI has a large and growing international membership of translators and interpreters, not just in the United Kingdom but also in continental Europe and other countries where English is commonly used. Different levels of membership are on offer to suit translators and interpreters with varying amounts of experience, from newcomers to the industry to experienced professionals.
Members are required to abide by the Institute's professional code of conduct. They will be expected to subscribe to ITI's aims and are encouraged to take an
active part in its life and events. Corporate membership is also open to educational, commercial and government bodies as well as translation companies.
Benefits
The Institute offers a number of services to members and non-members:
- An arbitration service
- Recommended model terms of business
- Vetting of staff translators and interpreters
- A referral service
- 24 hour Legal Helpline
- Advice on continuing professional development
- A voice in the world for translators and interpreters
- Professional status to members
- Many networking opportunities
- A peer support scheme
- A public information service
- The ITI Directory of members
- The bi-monthly journal, ITI bulletin
Membership
Contact the association for information on membership costs.
Contact Information
Institute of Translation & Interpreting
Fortuna House
South Fifth Street
Milton Keynes
MK9 2EU
United Kingdom
Phone: +44 (0)1908 325250
Fax: +44 (0)1908 325259
Email: info@iti.org.uk