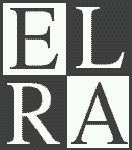 ELRA – The European Language Resources Association
Features
ELRA?s missions are to promote language resources for the Human Language Technology (HLT) sector, and to evaluate language engineering technologies. To achieve these two major missions, we offer a range of services, listed below and described in the "Services around Language Resources" section:
Identification of language resources
Promotion of the production of language resources
Production of language resources
Validation of language resources
Evaluation of systems, products, tools, etc., related to language resources
Distribution of language resources
Standardisation
The promotion of the production of language resources also includes our support of the infrastructure for evaluation campaigns and our support in developing a
scientific field of language resources and evaluation, e.g. via the LREC conference.
Many of these tasks among which distribution and evaluation are being carried out by our distribution agency ELDA (Evaluations and Language resources Distribution
Agency).
ELRA also regularly conducts market studies and surveys in the field of HLT, and publishes a quarterly newsletter, distributed not only to its members but also to a large number of people in the HLT community.
In doing so, ELRA participates in the development of HLT and promotes HLT among the players on national, European and international levels.
Benefits
- Price discounts on the resources, up to 70% reduction on some items. In addition, discounts on related technical publications, commercial reports, etc.
- Apart from the wide range of resources in the catalogue, members can at any time turn to ELRA for information on other databases available or databases being developed.
- Legal and contractual assistance are provided to the ELRA members. This could be when you are negotiating for a resource with a producer or if you need information on other contractual or legal matters.
- All publications are sent to members on a regular basis. Special News and Updates on association affairs are issued via e-mail in the monthly Members Bulletin. The ELRA Web site features a section for members only, where
internal reports and statistics can be found.
- LRs produced by ELRA will be exclusively distributed by ELRA, with substantial price discounts for the ELRA members.
- Validation manuals have been prepared by Validation
Centres for Written and Speech LRs appointed by ELRA (Centre for Sprogteknologi, Denmark and SPEX, Speech Processing Expertise centre, The Netherlands, respectively) and are available from the ELRA website.
- ELRA members enjoy first-hand information on the results from the ELRA studies.
- Membership gives you the opportunity to influence the future development of the whole LE/LR market.
Membership
Non-profit making organisation 750 ? (EURO)
European small/medium-sized companies (< 50 employees) 1000 ? (EURO)
European profit making organisations (>= 50 employees) 1500 ? (EURO)
Non-European profit making organisations 5000 ? (EURO)
Contact Information
ELRA - The European Language Resources Association
55-57, rue Brillat-Savarin
75013 Paris
France
Tel: +33 1 43 13 33 33
Fax: + 33 1 43 13 33 30
Contact Form: http://catalog.elra.info/contact_us.php