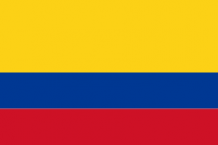 ACTI – Colombian Association of Translators and Interpreters
Features
The Colombian Association of Translators and Interpreters is a professional, nonprofit association founded on June 15, 1998 by a group of translators and interpreters of various nationalities.
Mission
ACTI aims to professionalize the work of translation and interpretation within an ethical framework and it is a union representation before third parties. ACTI offers a
team of qualified translators and interpreters.
Vision
The Colombian Association of Translators and Interpreters is an organization representing nationally and internationally the professional interests in the translation field, recognized for the quality and ethics
of its services. It is also a supporter of professional translation and interpretation in Colombia. ACTI also seeks the adoption of international standards in force.
The website is not offered in English.

Benefits
Being a member of a professional association that brings together practicing translators and interpreters integrates the professional within the international
translation community of and offers multiple benefits. Although its not a translation agency, its members have access to the association?s Intraforo as a means of communication where they have access, among other
features, to:
Job offers or requests for translations received directly by the Association.
Information about courses, conferences and congresses, both at home and abroad.

Membership
Contact the association for information on membership
Contact Information
Colombian Association of Translators and Interpreters
Calle * Bogot?, D.C, Colombia
Phone: (57-1) 648-0761
Email: acti@TraductoresColombia.com