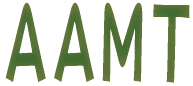 AAMT – Asia-Pacific Association for Machine Translation
Features
The association is comprised of three entities: researchers, manufacturers, and users of machine translation systems. The association endeavors to develop machine translation technologies to expand the scope of effective global communications. For this purpose the association is engaged in machine translation system development, improvement, education, and publicity.
Benefits
AAMT performs the following activities for the benefit of its members:
- Inquiry and research into machine translation technologies by hosting committee meetings and research workshops.
- Publishing bulletins for distribution to association members AAMT Journal and MT News International.
- Hosting seminars and training courses.
- Collaborating with domestic and international organizations, such as the Japan Electronic Industry Development Association, the Japan Translation Federation Inc., and the International Association for Machine Translation.

Membership
Corporate members
Per share: ?10,000 for admission and 50,000 annual dues.
Individual members
Per share: ?1,000 for admission and 5,000 annual dues.

Contact Information
AAMT - Asia-Pacific Association for Machine Translation
c/o Language Translation Group
National Institute of Information and Communications Technology (NICT)
3-5 Hikari-dai, Seika-cho, Soraku-gun,
Kyoto, 619-0289 Japan
Phone No: +81-774-93-4625
Fax No: +81-774-93-4627
E-mail: aamt-info@aamt.info